It's World Mental Health Day – Let's Get Control of Our Election Anxiety
October 9, 2020
Healthy Minds Innovations is here to support your mental health during these stressful times.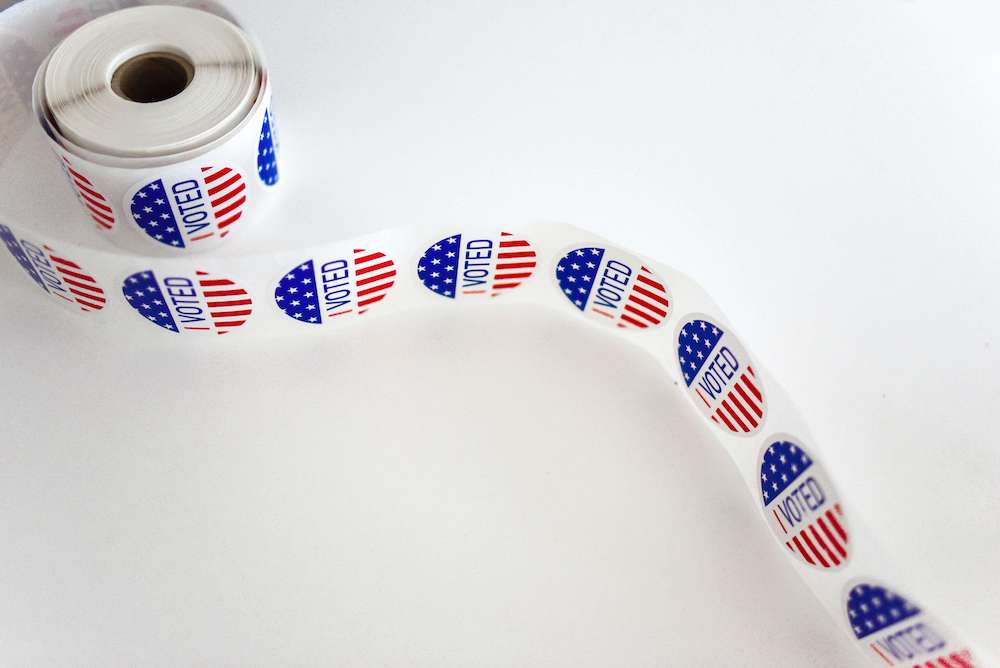 In addition to the stressors of the Covid-19 pandemic, election anxiety is also rising as a cause of stress for individuals across the U.S. In fact, more than two-thirds of U.S. adults (68%) say that the 2020 U.S. presidential election is a significant source of stress in their life, a large increase from the 2016 presidential election when 52% said the same, according to a new survey conducted by The Harris Poll on behalf of the American Psychological Association. In a recent Psychiatric Times poll, psychiatrists reported that 78% of their patients "are very concerned" about the upcoming election. The numbers rise even more dramatically across Black adults, for whom the election as a source of stress jumps from 46% in 2016 to 71% this year.
Regardless of political party, election anxiety is real, and individuals need mental health support. In recognition of World Mental Health Day 2020, taking place Saturday, October 10, Healthy Minds Innovations is offering meditations and well-being tips to support our community (with a slight skew toward our U.S. audience) during this challenging time.
If you're feeling overwhelmed these days, you're not alone. We are dealing with historic challenges and on top of everything else, now we have to deal with a whole new level of political division and hostility that seems to get worse every day. Plus, many are concerned about the voting system itself and what will happen after the results are in.
In terms of managing our election anxiety, it's key to tap into our capacity for resilience, recognize the negativity overload of the news cycle, and find opportunities to connect to what unites humanity – our collective wish to be free from suffering.
Here are some immediate tips and tools to support your mental health:
On Thursday, Healthy Minds Innovations Team Member, Stephanie Wagner, NBC-HWC, led a live guided meditation on this topic. First, you'll be guided through a breathing exercise which sends a message to our nervous system that it's time to relax and rest. Next, though it seems counterintuitive, you will learn to notice and experience your election anxiety and then send yourself care and support. Try it out.
We've also heard from poll workers and those who plan to vote in-person on election day that they are experiencing anxiety related to health concerns, waiting in long lines, and other challenges at the polls. If you're concerned about the day-of, download the Healthy Minds Program App and seek out any of our meditations and choose the "active practice" option to listen on your way to the polls or during your wait. Staying present in the moment taps into our greater resilience. Or dive into something in the "purpose" pillar to keep yourself motivated, and in tune with why you're at the polls in the first place!
STOP the negativity news cycle. We've written about this a few times in the past month, but it is especially important to develop and stick to your boundaries as the intensity of the news cycle amps up before November.

Turn off any news alerts.
When you choose to check in on the news, seek out sources that avoid inflammatory styles.
Limit how often you check in – try to find a balance between staying informed and managing your overall mental health.
Pay attention to how you feel while looking at the news and stop your intake if you start to have symptoms of anxiety – like a tightness in your chest, a stomach ache, or rapid breathing. In these moments, stop and be present with these symptoms. A deep breath or a micropractice may provide relief.
Cultivate your compassion. Our "Connection" pillar in the Healthy Minds Framework supports seeing our common humanity and healing division, a key challenge in these divisive times. The ability to empathize, behave compassionately, and express gratitude are skills that cannot only be learned, but can also make us feel good. Practice compassion for all beings and remember our common humanity to develop these skills.
Throughout October we'll be offering more live meditations related to working through the negative news cycle and supporting election anxiety in general. Join us every Thursday in October at 11 am CST on either YouTube or Facebook.
We hope that these practices, the Healthy Minds Program App, and a reduction in your negative news intake can support your mental health for World Mental Health Day and beyond. If these tips and tools provide relief from your election anxiety, share them broadly in support of our common goal for humanity, to be free from suffering despite our numerous stressors.
---
Get more practices and tips by downloading the Healthy Minds Program App, freely available thanks to the generosity of our donors wherever you get your apps.