Find Your Gratitude
November 25, 2020
Ahead of Thanksgiving, the Healthy Minds Team offers this practice to support your gratitude.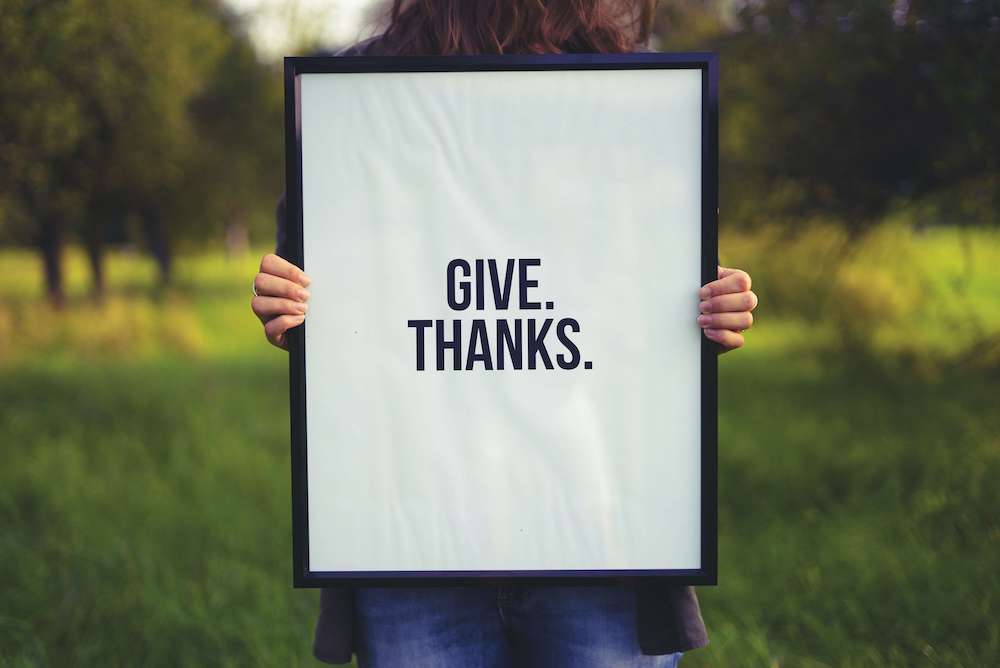 For many in the U.S., the holiday of Thanksgiving is a time of year to focus on gratitude. The skill of gratitude is a subset of appreciation which we cultivate in our "Connection pillar" of the Healthy Minds Framework. At a high level, appreciation is the skill of noticing the positive – not creating something new, just becoming aware of the positive that already exists. More specifically, gratitude is recognizing something positive that has benefited you. So it has a component of being a little bit more self-reflective.
You may be feeling a little less grateful this year, or it may feel harder to tap into this appreciation of the positive. It can be hard to recognize the positive when our mental health is challenged and our day-to-day does not feel positive. Many have lost their jobs, or their health is at risk- many more are feeling a collective grief that is yet to be processed.
Gratitude is not about forgetting the true suffering of the world, or your own hardships. It's about noticing what someone might have done to benefit you positively, despite these hardships.
If you are having difficulty "finding" your gratitude this year, try this journaling exercise. You can choose anyone for this practice: that coworker who helped you out with a task when you were in a bind, a close friend who sends a caring text after you reach out, a loved one or child that reminds you of your motivation.
Thanksgiving Gratitude Practice
Choose three people who you appreciate.
Bring them to mind as you proceed through the practice.
With mindful awareness, write down five things that you appreciate about each person (think qualities, skills, acts of kindness they have done, etc.) For example, "I appreciate that my colleague always asks how I'm doing before we start our meetings."
Write a note of appreciation via email, text or an old fashioned letter to one of these individuals (or all of them!) without sending.
Notice how you feel as you do this.
Consider sending this note of appreciation to them.
Through this whole process, notice how it feels to embody gratitude. That's a skill that you can go back to time and time again, especially when it's hard to find the positive.
Good luck and Happy Thanksgiving from the Team at Healthy Minds Innovations.
---
Get more practices and tips by downloading the Healthy Minds Program App, signing up for the Winter MasterClass, or bringing Healthy Minds@Work to your office.