Attend Wellbeing 360°
October 13, 2020
Join Stephanie Wagner and other speakers at Wellbeing 360°. The focus of this conference is the promotion of the science of well-being with world-class experts within the framework of 5 themes: Positive Organizations (October 26th), Well-being in Education (October 27th and 28th), Life with Purpose (October 29th), Positive Family (October 29th), and Cities with Well-being (October 30th).
Stephanie is speaking on "A Life with Purpose," October 29, 2020.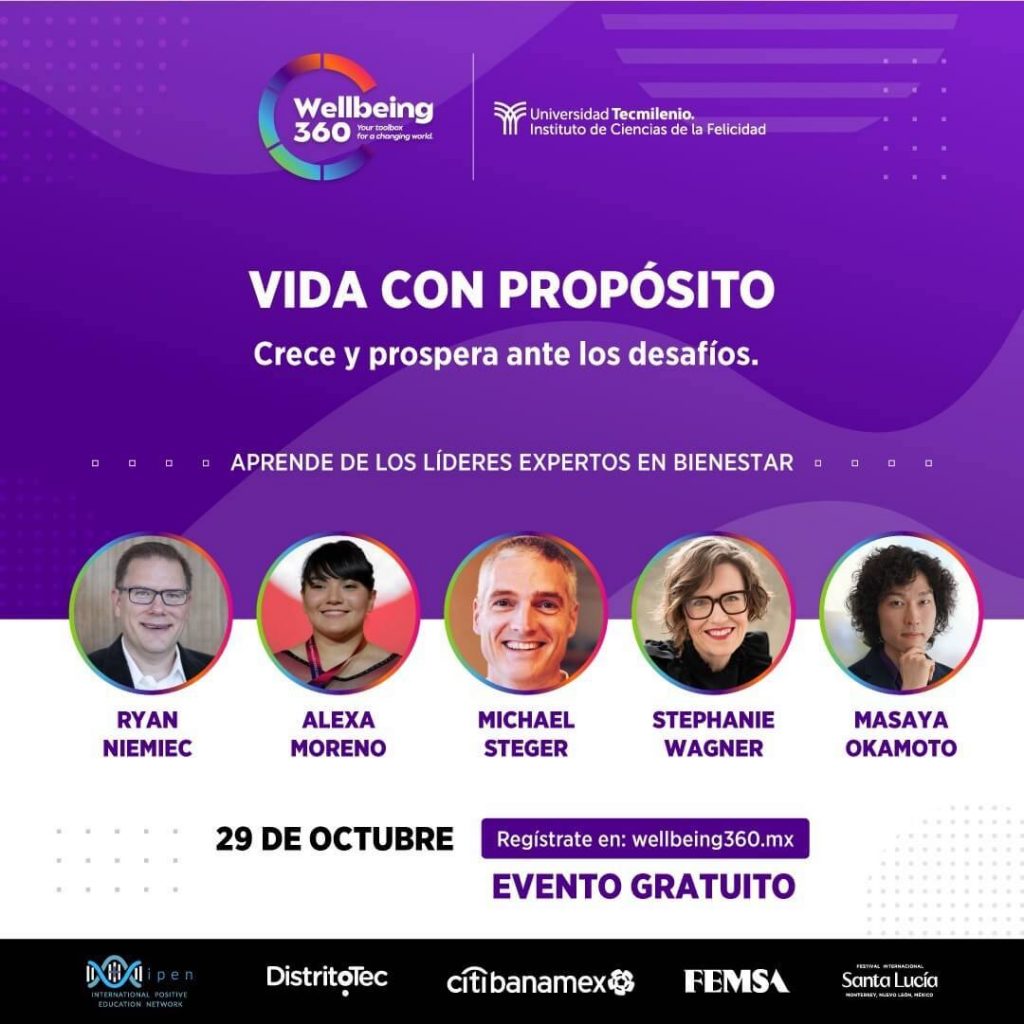 Please sign up to hear Stephanie and other experts while supporting your well-being!