Healthy Minds Masterclass: Founders Edition
September 1, 2021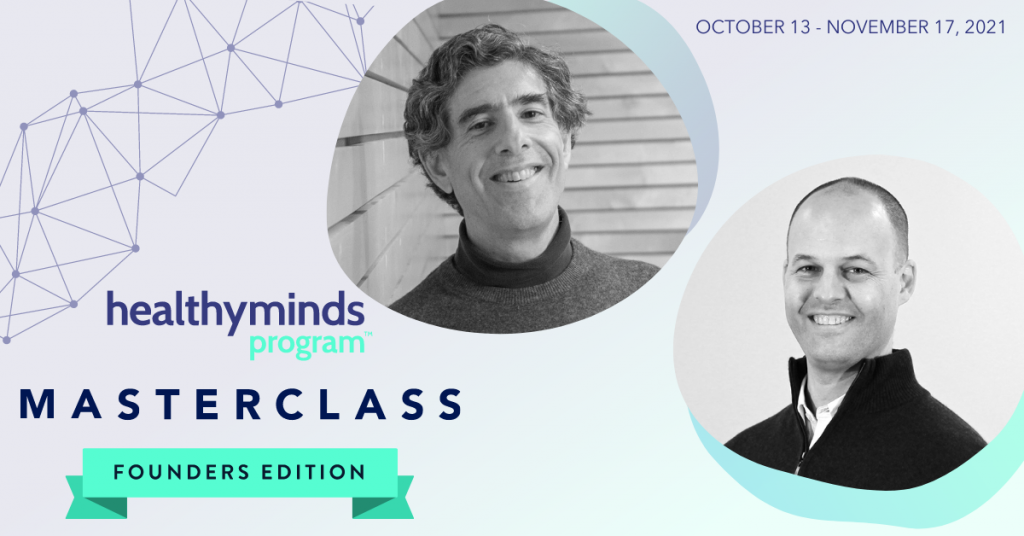 Join Dr. Richard J. Davidson and Dr. Cortland Dahl for a deep dive into the science and practice of well-being this fall!
We are pleased to announce a once-in-a-lifetime opportunity to learn the "how" of well-being directly from one of the giants of contemplative neuroscience, Dr. Richard J. Davidson.
Center for Healthy Minds and Healthy Minds Innovations founder, Dr. Davidson and Healthy Minds Program app creator, Dr. Cortland Dahl will be leading a 6-week online course for an international audience of thousands this fall. Join us!
Healthy Minds MasterClass: Founders Edition
October 13 – November 17, 2021 | Wednesdays, 7 – 9 pm CDT
Researchers Dr. Richard J. Davidson and Dr. Cortland Dahl of Healthy Minds Innovations recently published, The plasticity of well-being: A training-based framework for the cultivation of human flourishing, in the prestigious scientific journal, The Proceedings of the National Academy of Sciences (PNAS). Based on decades of neuroscientific research, the framework identifies four areas that contribute to well-being that are trainable and measurable in the lab: awareness, connection, insight and purpose.
Now, the founders of this ground-breaking framework are offering a once-in-a-lifetime opportunity for the public to gain an understanding of the scientific concepts, tangible benefits and lifetime practice of the four pillars of this framework directly from the founders themselves!
Each week you can expect lectures from the world's foremost experts in the field of contemplative neuroscience on the science of well-being; live, guided meditations from a diverse set of international meditation teachers from the Healthy Minds Program app, and access to internationally recognized leaders in the science and practice of human flourishing, including weekly Q&A.
You can train your mind for greater calm, focus and resilience. We'll teach you how.
For more details, visit: https://hminnovations.org/masterclass-founders-edition
---