Join Us for Two Upcoming Virtual Events…
October 5, 2021
Healthy Minds MasterClass: Founders Edition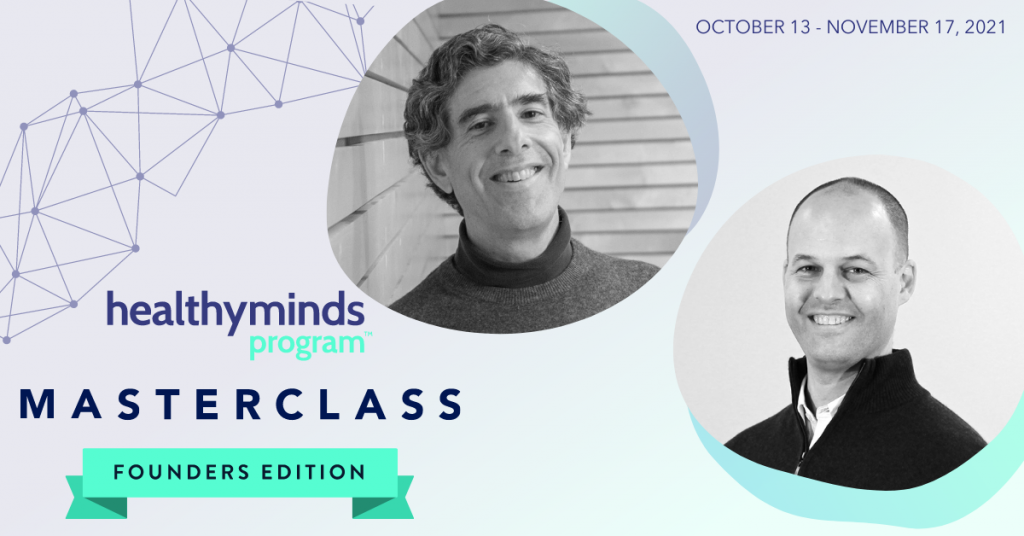 October 13 – November 17, 2021 | Wednesdays, 7 – 9 pm CDT
Join Dr. Richard J. Davidson and Dr. Cortland Dahl for a deep dive into the science and practice of well-being this fall!
Don't miss your chance to learn how to train your mind with the creators of the Healthy Minds Framework for Well-Being. There's only one week left to register and take control of your mental health in this 6-week deep dive into the science and practice of well-being. Join thousands of individuals across the globe for a once-in-a-lifetime opportunity.
---
The World We Make 2021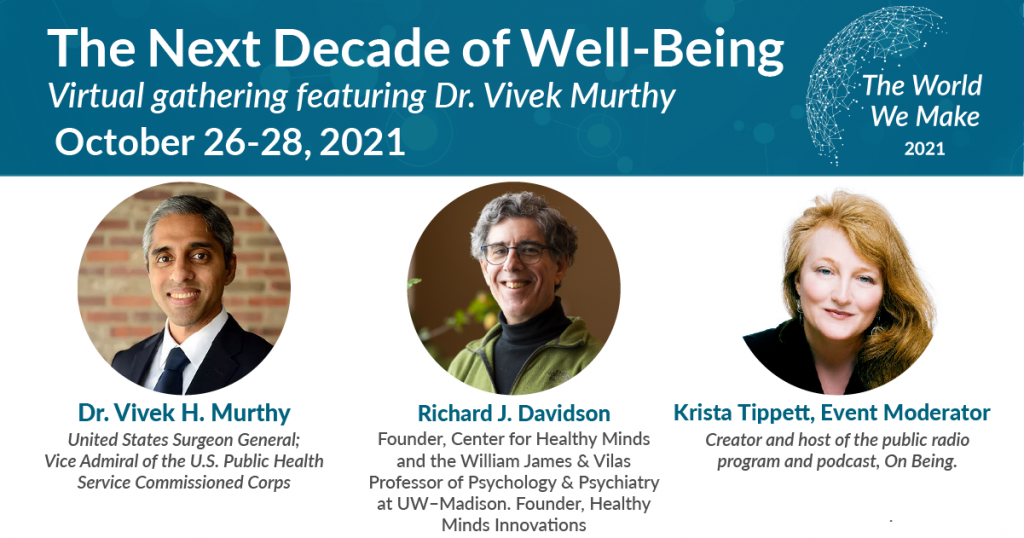 Realistic Resilience: Well-Being During Challenging Times
Tuesday, October 26 – 7:00 – 8:00 p.m. CDT
Reimagining Race and Well-Being: From Public Health Threat to Flourishing
Wednesday, October 27 – 12:00 – 1:00 p.m. CDT
The Next Decade of Well-Being
Thursday, October 28 – 5:45 – 7:00 p.m. CDT
You're invited to three days of free, insightful and inspiring virtual events on the future of well-being! 
Join Healthy Minds Innovations and our sister organization, the Center for Healthy Minds for The World We Make: 2021, a free three day series that broadens the conversation on how we can bring well-being into our daily lives and communities. This year, join Dr. Vivek Murthy, U.S. Surgeon General, Krista Tippett, On Being public radio program host, and other renowned scientists, innovators and thought-leaders as they share science and innovative tools with the world.