Well-Being Tip: Meditating with Trauma
August 17, 2021
In this week's Well-Being Tip, we provide a helpful guide on meditating with trauma to support your practice.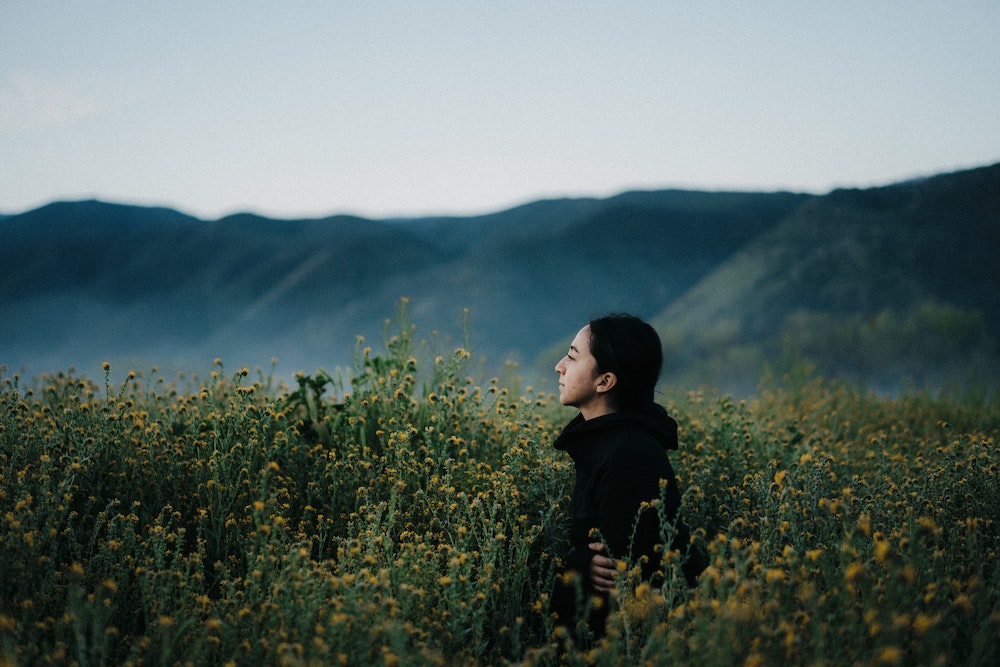 According to The National Council on Well-Being, 70% of adults in the U.S. have experienced some type of traumatic event at least once in their lives. At the same time, interest in well-being practices like mindfulness and meditation, which often means paying close attention to one's inner experience, are on the rise. That means there is a very high likelihood that new practitioners of meditation may unwittingly exacerbate their symptoms of traumatic stress.
In this week's Tuesday Tip, we provide a helpful guide to meditating with trauma so that you – or someone you know – can gain the benefits of meditation in a safe and supportive manner.
Traumatic stress occurs when we have exposure to actual or threatened death, serious injury, or sexual violation. Sometimes this trauma leads to PTSD. PTSD is a specific cluster of symptoms that usually begin within three months of a traumatic event and last more than a month.
Meditation often guides practitioners to pay close, sustained attention to their internal experience. If you are someone with trauma in your past, meditation can bring you into contact with traumatic stimuli – thoughts, images, memories and even physical sensations that may relate to a traumatic experience. This can aggravate and intensify symptoms of traumatic stress, in some cases even leading to re-traumatization. The writer, educator and mindfulness teacher, David Treleaven, in fact teaches an entire course on trauma-sensitive meditation for meditation teachers. (Healthy Minds Innovations Trainer & Program Specialist, Stephanie Wagner, NBC-HWC recently took this course.)
But what if you are practicing on your own, maybe with the help of the Healthy Minds Program app? There are ways you can ensure your solo practice is supportive and sensitive to your own trauma.
Lean on your awareness. Becoming in tune with the signs that you are becoming dysregulated is a key step in knowing what is and isn't feeling safe in your practice. These "mindful gauges"– like thoughts, emotions, and physical sensations–can help us notice when we are out of our window of tolerance and guide adjustments that we need to make to help us get back into a state of balance.

Teachers sometimes make the mistake of encouraging people to just "be with" whatever is happening in their practice. But, when it comes to trauma, being with those images or sensations related to your trauma can lead to re-traumatization.
Identify what makes you feel safe while practicing. Now that you know what triggers your feelings of trauma – you next need to make adjustments to how you practice by identifying a safer way to meditate. For example, you can try different postures (walking, standing, sitting, lying down – there are many options); closing your eyes or not; working with breath or without; picturing a time you felt safe and replicating that environment or experience. There is no right way to meditate. The most correct meditation is the one you can safely do.
Reconnect with your purpose. We recently wrote a Psychology Today post on the benefits of cultivating the fourth pillar of the Healthy Minds Framework for Well-Being, Purpose for greater resilience. Scientific research suggests that we can equip ourselves to feel a greater sense of purpose and meaning by focusing on our mindset and learning to see the challenges we face as opportunities for self-discovery–transforming post-traumatic stress into opportunities for post-traumatic growth.
Practice Self-Compassion. Working with or through trauma in meditation can be challenging and even painful. Practicing self-compassion meditation can be a way to give yourself the space and support you need for this work. And, seeing your own innate compassion, and knowing how to get back to that, can help you stay balanced no matter what you face. There is an entire section on compassion in the Connection pillar of the Healthy Minds Program app. Give this 10 minute Compassion is in Our Nature meditation a try for when you need to practice this skill.
You are not alone if practicing meditation has sparked traumatic memories – but there are ways for you to gain the benefits of meditation, even in the face of these experiences. We also offer individual meditation coaching sessions if you could use a bit more support. When you listen to your own needs and adjust your practice to be whatever supports those needs – you are taking the first step toward a safer, more compassionate and purpose-driven practice and a lifetime of more resilience.
---
Get more practices and tips by downloading the Healthy Minds Program App, freely available thanks to the generosity of our donors wherever you get your apps. Dive deeper into the Healthy Minds Framework for Well-Being by registering for our upcoming Masterclass: Founders Edition.