Workplace Wednesday: Five Ways to Maintain Your Well-Being at Work During the Pandemic
October 28, 2020
In this week's Workplace Wednesday we summarize the learnings from our recent The World We Make: Well at Work virtual event.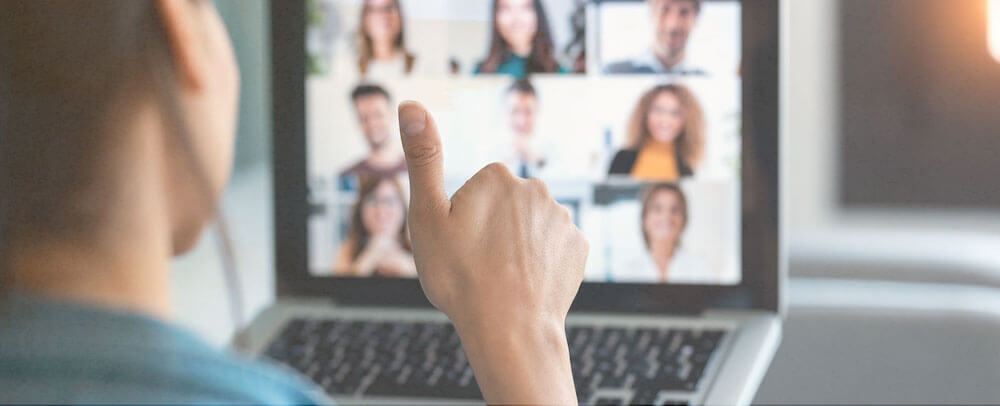 In a recent virtual summit as a part of the The World We Make 2020 series, Cortland Dahl and Stephanie Wagner of Healthy Minds Innovations met with members of the Madison Metropolitan School District to discuss topics of self-care and well-being within the professional world. In this article, we share insights from that discussion. Watch the replay of the presentation here.
---
In the midst of a global pandemic, quarantine and the ever-changing work environment, many people have faced a series of complicated decisions, changes and routines that have added more stress on our already taxing lives. In fact, a new study conducted by the Kerr Parent Lab of the University of Wisconsin–Madison School of Human Ecology, suggests that 66 percent of parents had concerns about their work interfering with their parental responsibilities.
On the panel, education professionals Tamar Jacobsohn, Jennifer (Jenny) Jones, Ana Salcido and Sylla Zarov discussed their struggles with the new standard of work and how it relates specifically to education and children's needs within school. Like many, teachers also face a series of challenges of remote work that are new to them. In the discussion, fears of work stability, work-life balance, taking on others' stress and adapting to change were the most common themes.
With all of this uncertainty about our current global climate, how can one maintain well-being at work? Below are ways we all can better manage stress and some resources to help.
5 Ways to Well-Being Right Now
Learn self-compassion. Go easy on yourself. Understand that if you cannot get to all of your tasks, that it is OK. As Stephanie Wagner mentions, "It's easy to hold ourselves against a standard of pre-pandemic expectations, and then we are here in this completely different situation and we beat ourselves up because we are not upholding our pre-pandemic expectations… that's where self compassion really comes into play and flexibility and adaptability."
Check in on one another. Find someone to check-in with, whether it's professional or personal. Take a 5-minute break to call or video chat a friend or colleague on a walk or away from your workstation (wherever that may be). Use messaging tools like Slack to see how everyone is doing, and if you need to reach out to others as well. As Zarov notes, this satisfies the need for support that many aren't able to get at work at this moment, "I think in this virtual world those authentic checks on our humanity just aren't there as much when we aren't in person."
Know when work is done. Create a daily ritual at the end of the day that signifies that the work day is done. Change your clothes, physically put away your equipment or find a way that creates a sense of being finished and separation between work and your personal life.  Stephanie Wagner shares, "Whether you are walking around the block to pretend like you're commuting… away from your home and then back in your home again… that really allows you to disconnect with some kind of formality from your work day."
Take breaks. Find time throughout the day to take breaks to exercise, stretch, go for a walk with your pet or maybe say "hello" to your family or roommates. Allow your mind to destress and relax from work and current demands. 
Lean on tools that promote well-being. Educators and leaders at the event shared they continue to benefit from the skills they acquired while using theHealthy Minds Program app, which is a program offered by Healthy Minds Innovations (the nonprofit affiliated with the Center for Healthy Minds. The program features many ways to destress and check in on your well-being throughout the day. It is a great resource that provides guided meditations, lessons and a snapshot of your day to day well-being. You can download the app for free here.
---
Learn more about how the Healthy Minds Framework can support your workplace well-being with Healthy Minds @Work or signing up for our Healthy Minds @Work Public MasterClass.