The Embodiment Conference featuring Dr. Richard Davidson, October 2020
September 2, 2020
Online: October 14 – 25, 2020
The Embodiment Conference will be fully online this year and provides access to world-class teachers, practical tools for times of turmoil, and a supportive global community.
Our founder, Dr. Richard Davidson, will be featured in the Meditation & Breathwork section, October 23 at 10 AM, where he'll lead a talk featuring discussions of emotion and the brain, meditation and mood, meditation and mental health, and the science of meditation.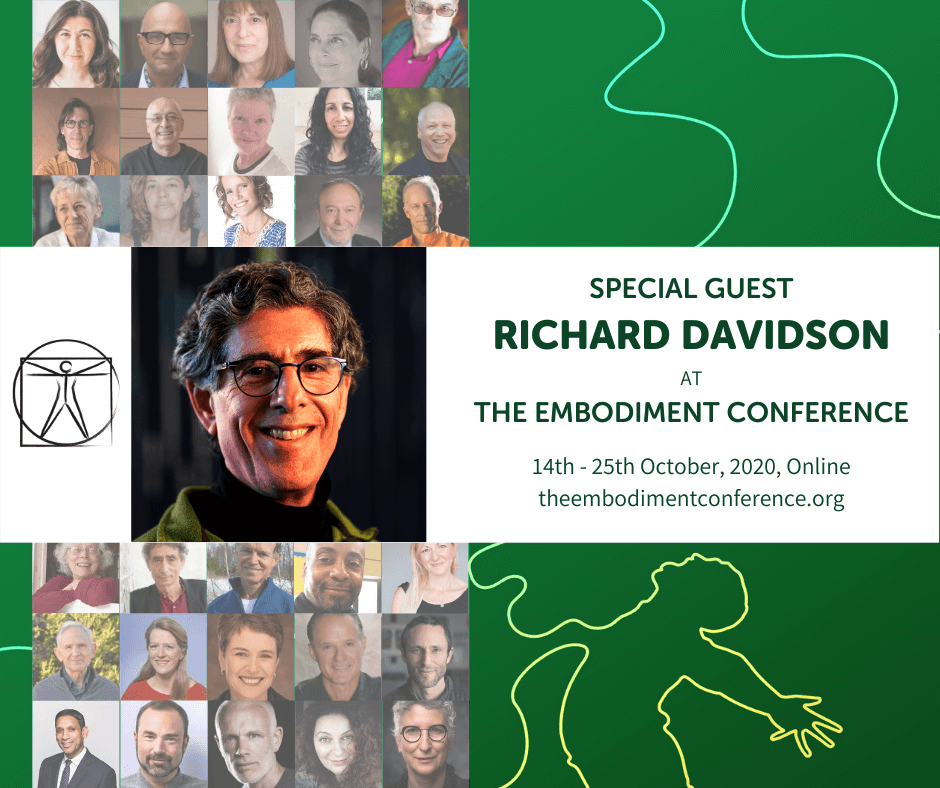 Tailor your experience
The Embodiment Conference features a new portal that helps you find sessions you'll love, quickly and easily. With 10 topic-centered channels and personalized suggestions, you can make the most of the conference without getting overwhelmed. You can find Dr. Davidson in the Meditation & Breathwork session, but other topic areas include: Coaching & Therapy, Dance & Creativity, Ecology & Research, Intimacy & Relationships, Leadership & Business, Martial Arts & Healing, Movement & Anatomy, Trauma & Social Change and Yoga.