Practical Wellness: Season 2, Episode 50 – Special Guest Stephanie Wagner
July 2, 2021
Jaya Jaya Myra of the Practical Wellness podcast sat down with Stephanie Wagner to discuss the benefits of meditation.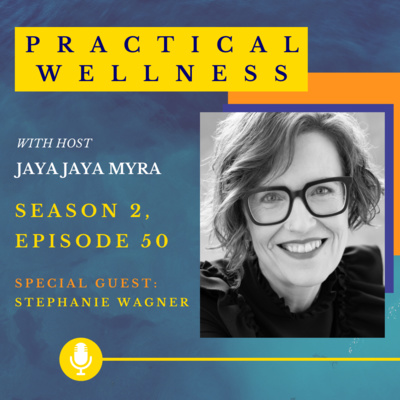 Board-certified health coach and meditation teacher, Stephanie Wagner discusses how her work with Healthy Minds Innovations is helping promote mental health by translating science into tools to cultivate and measure well-being. In this episode, Stephanie and Jaya Jaya Myra dive into the common misconceptions and difficulties with mediation, the importance of tuning into your own style of mediation, and how mediation can help you cope with your day-to-day life in a positive, thoughtful way.
---
You can start training your mind with the Healthy Minds Program App, freely available thanks to the generosity of our donors wherever you get your apps.