Workplace Wednesday: Give Your Productivity Some Relief
January 13, 2021
In this week's Workplace Wednesday we remember to be kind to ourselves while working remotely during a pandemic.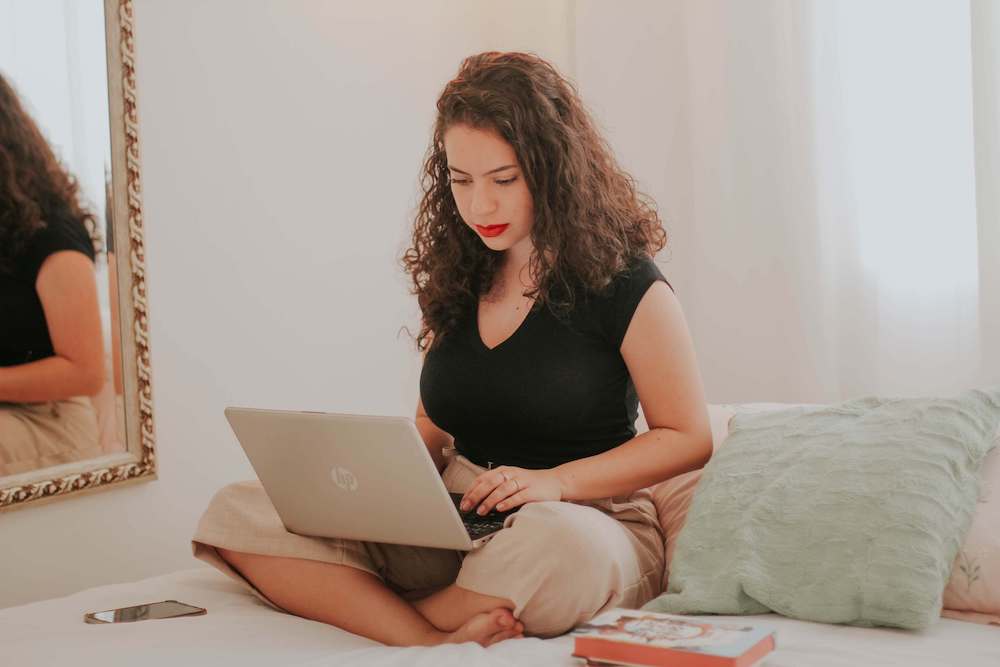 For many of us, it has been more than 9 months of our jobs being done from our living rooms, makeshift offices, or bedrooms. And while the mental health effects of working from home during the pandemic are by far not as severe as those the front line essential workers are experiencing, there are still "high rates of burnout and adverse mental health impacts reported among people working remotely during the pandemic."
If you are a leader, responsible for both the productivity and well-being of staff at a fully remote company, it may be time to reconnect with how to support your colleagues during this time. If you are responsible only for your own well-being and work from home, it's time to check-in and ensure you are still ensuring that your mental health is a priority.
There's an on-point quote making the rounds about our current work-from-home lifestyle: "We are not working from home during a pandemic, we are working in a pandemic."
There is an expectation that we should always be productive and, in fact, that our worth is based on what we do – not who we are. But during this time we should show grace both as leaders and to ourselves. Working remotely during a pandemic doesn't just mean a quick commute – it means working while managing the stress about health, finances, interpersonal dynamics, child care, systemic racism, and a constantly obsessive news cycle that demands our attention. It's time to redefine what working at our "best" means at this time.
Here are some reminders of how to support your well-being and how to be a leader with grace and ease:
Don't just say it – live it. If you are a leader who has reinforced that employee expectations will be realistic and that there will be flexibility – remember to embody what you have stated. For example, pushing back on a request when someone has asked for space is in direct conflict to this statement. So walk the walk. Leadership starts with behavior – and employees take their cue from the top. If you value flexibility – reflect that in your actions.
Stay vigilant with emotional awareness. Were you distracted last week from your work because there was a major, history-making event taking place? Did you ignore your distraction and try to push through? It's OK to recognize that you are distracted and give yourself permission to pay attention to what's going on. Part of awareness is recognizing an emotional reaction in the moment and then reflecting on what you need. You're doing the best you can right now. Remember to tune in – don't just move on. (Get back to basics on awareness with this 5 minute seated mindful breathing meditation.)
Kindness, Kindness, Kindness – not just for others, but also for yourself. This is an unprecedented year, and our support systems have been greatly challenged. If someone is late on an assignment, or emotionally reactive in a meeting – silently practice the skill of kindness. Everyone is going through things – and your work is only one part of our lives. (You can practice kindness with this active meditation, or try this team meditation for colleagues.)
Go outside. It's the easiest thing to forget while working from home – especially in the winter. If your focus is suffering, if your anxiety is spiking – change your environment and get some fresh air. Don't respond to that last email. Take a break – it can wait. Everything can.
For anyone who needs to hear it – you are more than your productivity. As a leader – express this often, and show it in action. As an individual – you are more important than the work you produce. May you have ease during this unprecedented moment.
---
Learn more about how the Healthy Minds Framework can support your workplace well-being with Healthy Minds @Work or signing up for our Healthy Minds @Work Public MasterClass.