Well-Being Tip: Interacting with People Again
July 13, 2021
In this week's Well-Being Tip, we explore how we can begin extending care within our social circles and beyond.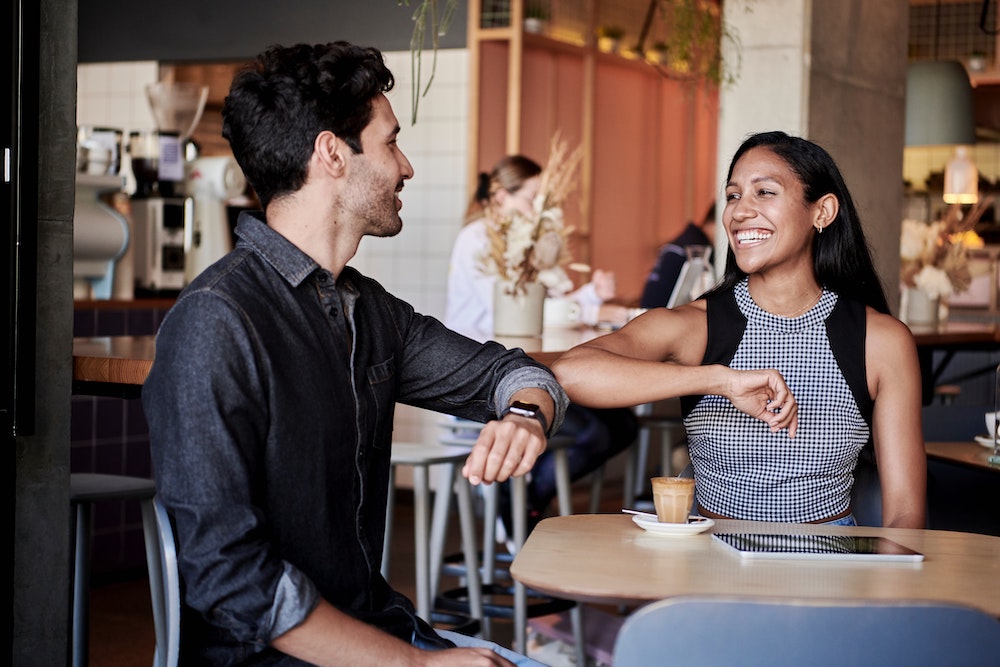 After a spring spent by many getting vaccinated in preparation of returning to face-to-face social activities – even with people beyond those 3-5 in your bubble with whom you spent an entire year+ with – it's finally summer.
With new social activities comes new opportunities to explore the second pillar of the Healthy Minds Framework for Well-Being, Connection. Thanks to this moment in history, what we're doing now is a real life example of "widening the circle," a key aspect of kindness.
Widening the circle means widening the group of people for whom we feel warm, caring connections and expanding that feeling towards everyone and everything. But in this week's Tuesday Tip, we'll start by focusing on folks we haven't seen in person for awhile.
It's time to expand our feelings of care and concern beyond our closest companions to our broader circle. This past year, we were physically constrained in our connections – but now, we can open up. Here's how:
Go to a social event – or just do this with your imagination. Even if you still feel the pull of a cocooning lifestyle, see if you can push yourself to (safely) be with others again.
Become aware of your surroundings and direct your attention to the present moment. Tune into who is around you, the sounds, the sights, the presence of this period in time.
Then, start to think of the people who you did see in person this last year and a half; those with whom you have actually been able to connect during the pandemic. Think about these individuals and how much you value their friendship, especially during the last year. You can even send them silent phrases like, "I really appreciated how we cared for one another this year," or "May you continue to be safe and at peace." If you're at a social event with these people – you can do this in the moment! Just notice your feelings of warmth as you interact with them and silently express these statements.
Next, we'll extend these warm thoughts to those people beyond our pod that we now get to be with in person. (For example, people you may now find yourself seeing at this party!) Notice that everyone has the basic desire to be happy and free from suffering. Appreciate the qualities they have, and what they must have gone through in the past year and a half. A nice silent phrase could be, "I am grateful for you being present with me in this moment."
Finally, spend time with and fully listen to these people. Make this moment a moment of connection to last beyond this one event.
You can bring this practice throughout your next few weeks or months of new experiences with old acquaintances and new friends. Get out there and good luck!
---
Get more practices and tips by downloading the Healthy Minds Program App, freely available thanks to the generosity of our donors wherever you get your apps.