Workplace Wellness: Take that Vacation
June 23, 2021
In this week's Workplace Wellness we explore how being able to take a vacation can improve your well-being, perspective and workplace culture.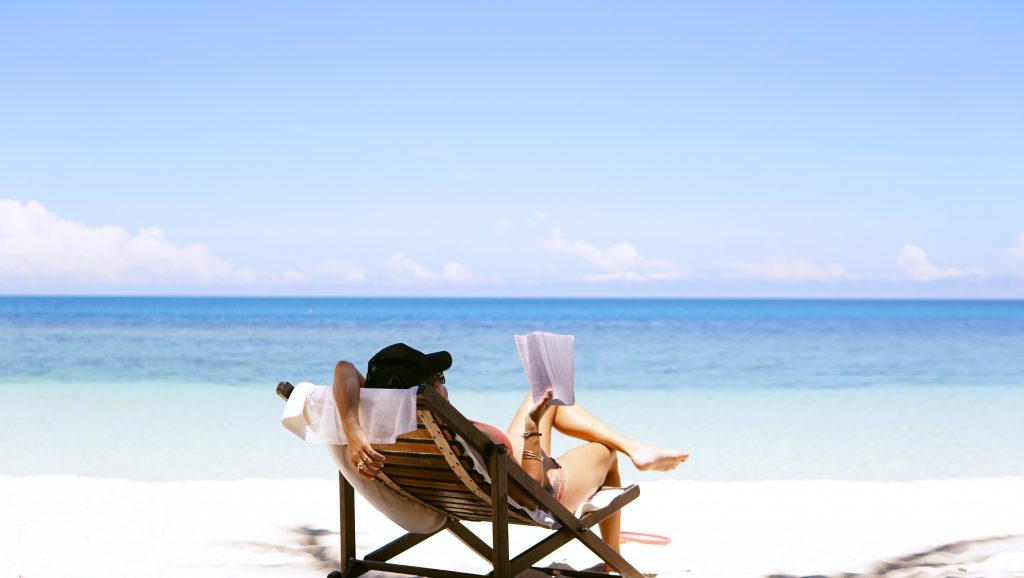 The key to staying refreshed and recharged in your work is to regularly take time away from it. And yet, a 2016 study from Harvard Business Review and the U.S. Travel Association found that Americans used to take four weeks of vacation a year (20.3 days) in 2000, but they took only 16.2 days of vacation in 2015. Over those 15 years, Americans lost nearly a week of vacation. 5 years and a worldwide pandemic later, taking a vacation from work remains an imperative need for your own well-being, and your perspective of and behavior within your workplace culture.
Taking a vacation might even be good for your budget – People who took fewer than 10 of their vacation days per year had a 34.6% likelihood of receiving a raise or bonus in a three-year period of time. People who took more than 10 of their vacation days had a 65.4% chance of receiving a raise or bonus.
But, vacations from work only succeed in providing relaxation and lightening stress if they are planned well to avoid the typical workplace vacation pitfalls. Here are some tips on how to prepare for, and succeed at a truly refreshing and rejuvenating vacation from your workplace.
Plan ahead. Book your vacation in advance to have your calendar blocked before any major meetings or deadlines are finalized.
Prepare for when you are away. You don't want to receive questions while you're on your vacation, so why not answer them ahead of time? Prepare anything needed during that week or weeks you are out including deliverables, guides for Direct Reports, and potential back up contact information. Be sure to reach out to any external contacts about your upcoming absence, while also ensuring your internal contacts are up to speed. Don't forget to trust. Your colleagues can handle this. They want you to enjoy your time away.
Shut it down. It's hard to change deeply ingrained habits like checking your email on your phone, or staying up to date on all things work. When you finally shut down your computer be sure to remove temptation as well. Delete your work email from your phone, and remove any work-related apps like Slack temporarily. Even if you are conditioned to check work on your phone, without access – you are less likely to follow through with it.
Notice how you feel. Use your mindfulness and meditation skills to notice how you feel as each day of your vacation progresses. If thoughts about work pop into your mind – that's fine! Just notice them. Don't try to fight your mind during this time, just be with it. If you're going somewhere new and different from your usual environment, help yourself be present by practicing a Tour of the Senses active meditation on the go!
Plan an extra "regroup" day off. You did everything right. You avoided work and work related communications during your whole vacation, and now you're refreshed! The fastest way to squelch that feeling is to come back right into an avalanche of to-dos. Instead, book an extra day off from work, but not traveling. Take that day to unpack, clean your house, and gently get back into your email. Then make a nice to-do list for your day of return and get back into full swing with confidence!
Book your next one. You're back – start thinking about the next vacation so you have plenty of time to book the next one!
Using your vacation regularly and effectively is an important part of supporting your own workplace well-being. Following these steps above can help you make the most of your time off.
---
Learn more about how the Healthy Minds Framework can support your workplace well-being with Healthy Minds @Work or join our intensive public MasterClass to learn the Healthy Minds Framework for Well-Being on your time.