Workplace Wellness: How to Keep Your Team from Joining "The Great Resignation"
July 7, 2021
In this week's Workplace Wellness we explore ways your workplace can prioritize employee well-being.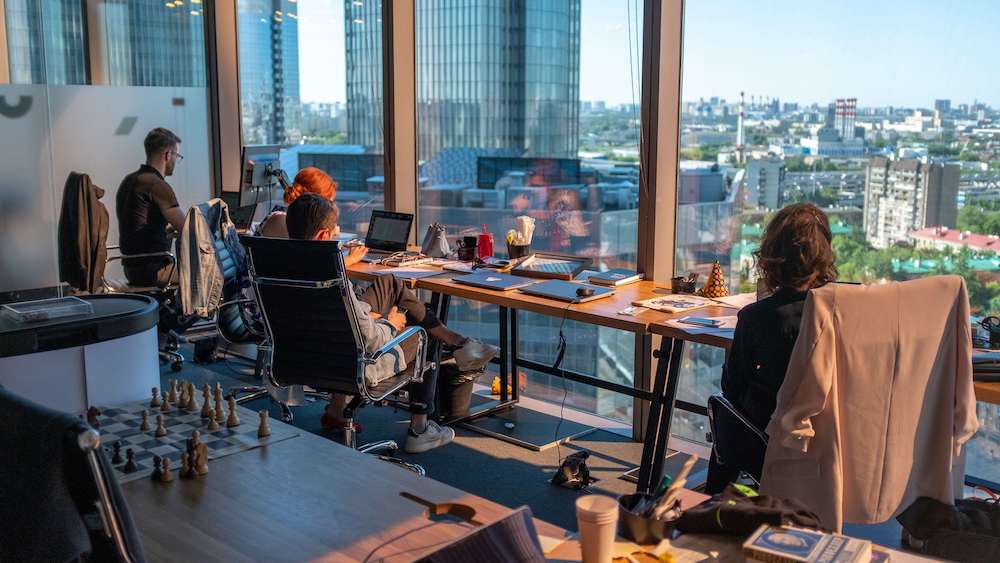 Have you heard the news? 1 in 4 workers is considering quitting their job in what is being called the Great Resignation.
What's driving this need to quit? It's a combination of returning to the office and burnout––many people are seeking a workplace that will make employee mental health a priority.
In the same survey cited above, 42% of current remote workers say if their current company does not continue to offer remote work options long term, they will look for a job at a company that does. 87% of American workers who have been working remotely during the pandemic would prefer to continue working remotely at least one day a week, post-pandemic. Among all workers, 68% say a hybrid workplace model is ideal.
This year has also brought with it stress and anxiety. This can often lead to burnout. You can spot the signs if your employees are exhibiting:
Decreased productivity and performance;
Increased cynicism towards coworkers and clients; and
Detachment from the company
So what can you do when a "talent war" looms on the horizon to prevent turnover on your team?
Survey your staff and pick a workplace model that meets the needs of your employees while still fulfilling business objectives. If remote work has resulted in the same levels of productivity but there is still a need for in-person meet-ups for efficiency then consider a hybrid workforce. But an immediate return to the office, bringing with it the stress of commutes and a lack of balance, can have an abrupt negative effect. Whatever you choose, make the change gradually and with sensitivity to your employees as people.
Signal your support for well-being. During the pandemic, employers increased their offerings of well-being support for employees with the knowledge that this was an especially challenging time. But, even before the pandemic, rates of work-related anxiety and depression were on the rise. Taking care of employee well-being is and will remain a key to retention and something that will set your company apart during future talent wars. We're of course preferential to the Healthy Minds @Work program, but showing support from Leadership in any manner is an important step. When Leadership speaks about well-being and then follows up with action – employee trust and satisfaction will grow.
Consider shutting down – just for a week. Recently, the dating app Bumble announced that it would give its entire staff a week off, sparking a conversation amongst companies. It's been the practice of many companies to fully close operations during the winter break as well, with an acknowledgment that most people will use their own vacation during that time anyway. When everyone is off, your vacation isn't marred with the same anxiety and dread over your growing inbox, or looming deadline. Plus it's a clear sign from leadership that PTO isn't just for show – but encouraged and needed.
The workforce got a taste of flexibility, more time outside of work, and increased support for well-being during the Covid-19 pandemic. To retain your team, and avoid being part of the Great Resignation, don't abandon these behavior and cultural shifts––embrace them.
---
Learn more about how the Healthy Minds Framework can support your workplace well-being with Healthy Minds @Work or join our intensive public MasterClass to learn the Healthy Minds Framework for Well-Being on your time.