Workplace Wednesday: Stuck on Something? How to Cultivate Creativity in Your Work.
May 12, 2021
In this week's Workplace Wednesday, we explore multiple methods to get out of your head and find creativity in your work.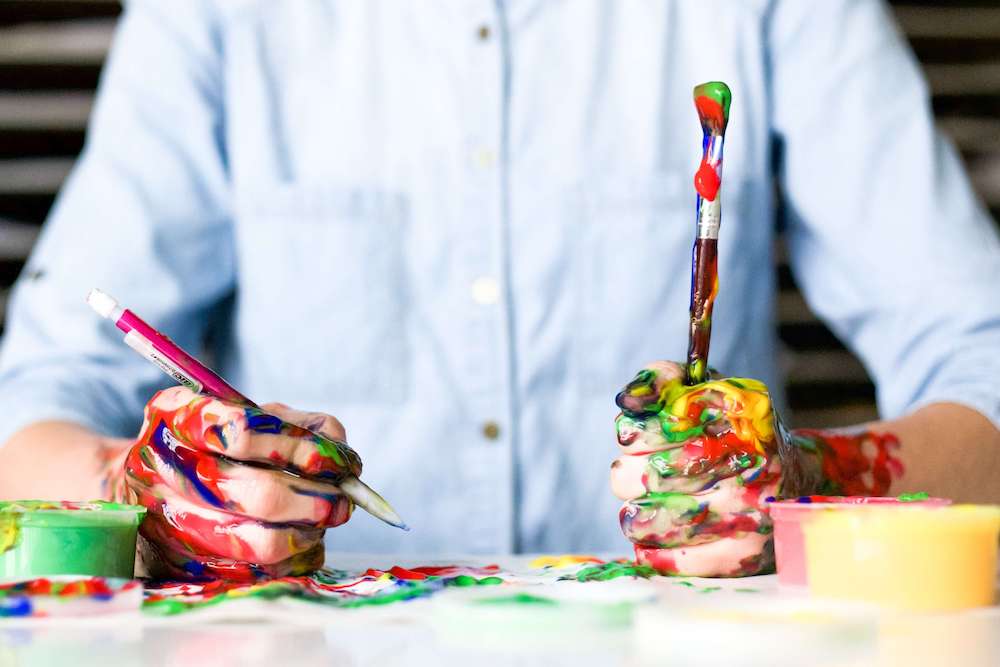 Whether you've been at the same job for decades or have just started on a new adventure – it can be incredibly easy to fall into a routine at work. This isn't always a bad thing – routines mean less variability, which can mean less stress. But sometimes, getting into a pattern at work can limit your creativity. If your day-to-day is moving from one to-do list item to another, in a pattern with which you've become accustomed, solving a particularly tricky problem can be difficult.
Opening yourself up to creative ways of working can both solve your immediate problems and make the rest of your work feel new and exciting. 
Here are some tips on inviting creativity into your work.
Practice Open Awareness. Most people have their best ideas and insights when they are not actively trying to figure them out. Solutions and breakthroughs in fact tend to happen at other times, like when you've finally let go of the problem and are doing something else. These things tend to happen when the "doing" mind is switched off. Have you ever noticed that you do your best thinking in the shower, or out in nature? That's because in those situations you are not actively doing anything with the mind. You might be doing something with the body, but you've let go of any mental effort. This is the practice of "being" and there are many meditations that support cultivating and practicing this spaciousness of open awareness.
And, direct your attention with mindfulness. A 2017 study from the Center for Healthy Minds showed increased creativity with Engineering Graduate Students who participated in 8 weeks of mindfulness-based practices. Graduate students who underwent the intervention reported increased endorsement of personal qualities associated with creativity, such as being good at dealing with uncertainty or finding the world to be a very interesting place.
Change your space. This one also relates to clearing your mind to support mental openness. Changing your environment can shift your perspective. Getting out in nature creates opportunities for new sights, sounds and smells. Cleaning your desk can clear the clutter of the space, calming down activity in your mind and allowing the mind to wander to new thoughts and ideas. This short meditation can help you easily get connected to your space with a Tour of the Senses.
Get moving. Exercise helps you get out of your head and into your body. It's well documented that exercise helps improve mood, but recent studies have also shown that it can help improve creativity as well. Something as simple as a short walk can have the added benefit of combining a change of scenery with exercise – for a double dose of problem solving support.
Go on a digital detox. The famous Harvard study, A Wandering Mind is an Unhappy Mind showed that we are only paying attention 47% of the time. This study was published in 2010 – before the use of smartphones became overwhelmingly the norm. So take a break. Turn off your phone and cut out every ding, ping and notification on all of your other devices. Allow your mind to focus on one task at a time, and again, invite more space into your thinking.
So if you've been feeling stuck and are looking for a way to get "unstuck" – give one of these options a try. Maybe pick one day next week to turn off your digital distractions, clean up your desk, go for a walk, or meditate. Or, just pick one. Even one of these options could give you the mental space to think creatively and break through on a work project. 
---
Learn more about how the Healthy Minds Framework can support your workplace well-being with Healthy Minds @Work or join our intensive public MasterClass to learn the Healthy Minds Framework for Well-Being on your time.