Parents: It's Going to Be OK
August 28, 2020
Well-Being Tips for Back-to-School in the Time of Covid-19.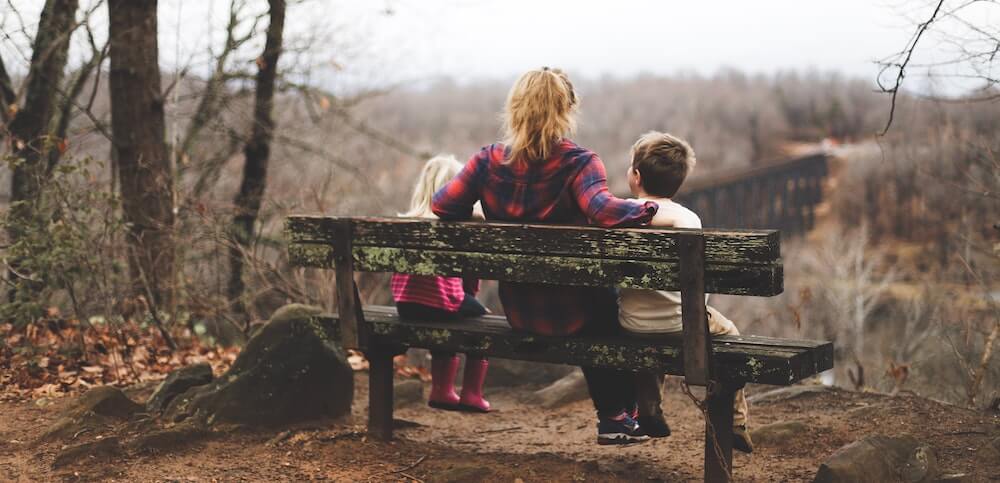 It's late August and parents of school-aged children are preparing for a back to school like never before. You might be reliving the memories of the stress and challenges of the frankensteined emergency virtual schooling in spring, where patience often ran low and the complex combination of frustration, stress and guilt fueled a whole new type of anxiety.
If you were able to work from home, you may have experienced pushing your child toward hours of screen time, fighting and getting on one another's nerves, and the always-present challenges of finding a snack while muting your video call.
If you were not lucky enough to work remotely, you faced the stress of entering a world filled with health risks, the financial and emotional challenges of desperately finding childcare, and worrying about your child's long term resilience.
A recent study found that both mothers (69%) and fathers (51%) of school-aged children have experienced at least one adverse health effect due to worry and stress from Coronavirus. These adverse health effects include trouble falling asleep, poor appetite or overeating, frequent stomach or headaches, difficulty controlling their temper and increasing drug and alcohol use.
As parents return to these circumstances, it's natural to feel worried about revisiting these emotions. The different school situations present different challenges this time around as well: some kids will be in person with new rules and guidelines to follow, some will have a combination of in-person and virtual schooling, and some will return to a fully virtual set up (either with separate childcare or without).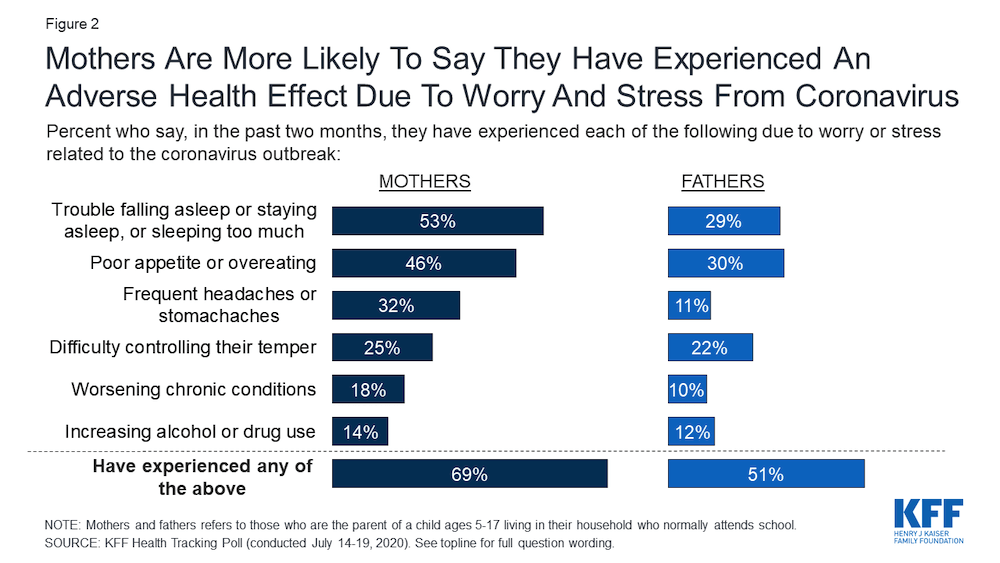 What can parents do to combat this overwhelming stress? Here are some real, actionable tips and tools to support your (and ultimately, your child's) well-being during this time:
All of these practices and tips tie back to one main concept – this is a moment in time, and we will get past it. You can develop your inner strength to deal with challenges and setbacks, and even find inspiration to energize yourself and your kids during this time. You are not at the whim of your experiences, but on top of them. A few minutes of meditation a day – even one minute – can build up these skills and make a real difference in your well-being.
Remember, you (and your kids) are doing the best you can during an unprecedented moment in time. Check in on your emotions and theirs. Talk regularly about how things are going and adjust.
Don't worry. They're going to be OK. So are you.