Meet the Team Member: Katelyn Hoffman
September 17, 2020
Each month, we'll introduce you to the people behind the well-being tools. This month: Katelyn Hoffman, Software Quality Assurance Engineer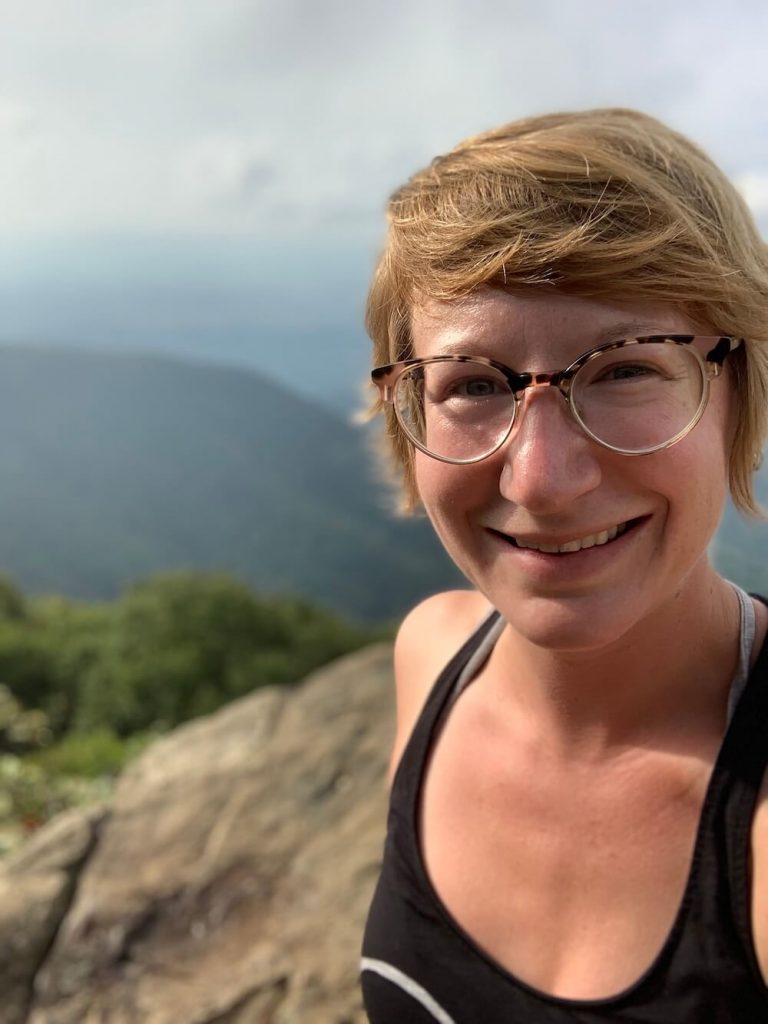 I spend all my time working on mobile apps, and I believe both mobile hardware and software can evolve to help people and do good – in wellness and also in other fields.

Katelyn Hoffman, Healthy Minds Innovations
Tell us a little bit about your background, personal and professional before working at HMI?
I'm from Southwest Wisconsin and went to UW-La Crosse for Marketing. While I was studying, I tried out a retail merchandising internship, but it wasn't a fit. After graduating, I worked for a healthcare technology company for 8 years where I tested a mobile app for physicians and other caregivers to support their daily work like office visit documentation, prescribing medications, writing notes – so they could be mobile and not always at a desk. QA [Quality Assurance] really was a fit for me!
Why HMI?
I was looking for a work/life balance change and thought to myself – "If I could do a QA job in the Madison [Wisconsin] area, which company would I choose?" Then HMI found me [through a recruiter] and I thought – "That's it." I only had a tangential interest in meditation – through many years of yoga – before starting.
What do you do at HMI?
I test the Healthy Minds Program mobile app, and I advocate for end users' perspectives when we design new features or bug fixes. I am also the lead end user support person for help desk questions and do customer engagement through other channels such as social media. Behind the scenes, I do app customizations to support specific customers or research studies that utilize the app as a meditation intervention.
What's the best part of your job?
It's the people that we work with. I wasn't a science person before, but now I'm sort of taking all that research that goes on around us and I'm able to apply that to what I read in the news to gain a new eye and appreciation for it. I feel like if I had this experience back in my undergraduate days, I would've found science less intimidating!
What are your hopes for HMI for the future?
I think we will be a part of mobile technology that can actually help people and do good. There's a lot of negativity around privacy and advertising and etc., but I spend all my time working on mobile apps, and I believe both mobile hardware and software can evolve to help people and do good – in wellness and also in other fields.
What's a tip for well-being that you can share?
How simple meditation can be. There's a version for everyone. There's a version for people who like animals, and a version for people who see colors really vividly, and a version for people who like sounds. It doesn't have to be sitting still. There's a lot of uniqueness and something that applies to everyone. [HMI partner] Jay [Vidyarthi] said something really inspiring that his teacher told him – "you want it to be a page turner." If you find a mediation that works for you, you should look forward to it.