Workplace Wednesday: Gratitude Across the Org Chart
April 5, 2021
In this week's Workplace Wednesday, tips to spread gratitude across your organization, from intern to CEO.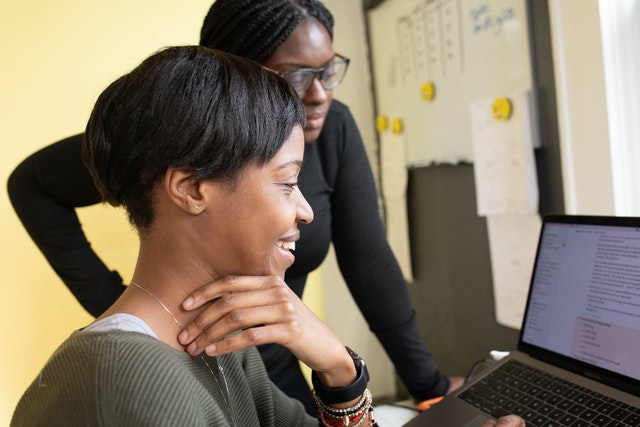 Gratitude is a key skill – one that you can train in the Connection pillar of the Healthy Minds Framework for Well-Being. Practicing gratitude feels good for the giver and good for the receiver, so making it a habit can be hugely influential on both your personal well-being, and more importantly, for the well-being of the employees at your workplace. A workplace culture filled with gratitude can create an environment built on respect, trust, and care. So why hold back?
There are no rules to showing gratitude for employees. You don't have to be a manager who only expresses gratitude for your direct reports. People at any level of the organization can and should express gratitude for colleagues – up and down the organizational chart. This takes some normalization in some cultures – but the results are worth it. If anyone can show gratitude to the CEO for creating inspiring goals, and anyone can show gratitude for an intern for showing attention to detail – then a healthy, supportive team will grow.
The work we do is supported by so many people. Take a moment now to acknowledge all this support with gratitude.
Step One: Bring to mind someone whose effort makes your job easier in some way.
Step Two: Notice some of the things they do to support you and your work. 
Step Three: Imagine saying something to express your gratitude. What would you say to this person?
Step Four: Now let your mind roam and think of other people and how they support you and your work. Take a moment to appreciate all the support you receive from these people. 
Step Five: Express this gratitude to one of these colleagues. You can do this by sending a small note, by calling out excellent work in a meeting, by alerting their boss with a kind note and cc'ing the individual, or by holding some gratitude time at the start of team meetings – to allow space for others to express their gratitude as well.
Here is a 10 minute seated meditation to help get you in the gratitude groove.
---
Learn more about how the Healthy Minds Framework can support your workplace well-being with Healthy Minds @Work or Kickoff a meditation habit with our new Kickstart to Train Your Mind online course.