Compassionate Leadership Summit 2022
October 18-19, 2022 in Dharamsala, India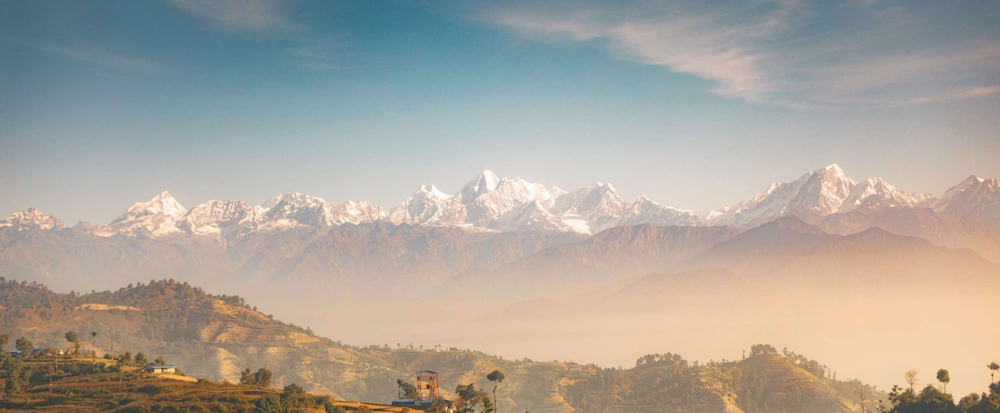 "The problems we face today – violent conflicts, destruction of nature, poverty, hunger and so on – are human-created problems which can be resolved through human effort, understanding and the development of a sense of brotherhood and sisterhood. We need to cultivate a universal responsibility for one another and the planet we share."
–The 14th Dalai Lama, Tenzin Gyatso
Changing the world is possible, one mind at a time.
The Compassionate Leadership Summit will bring transformative young leaders to a two-day secular event in Dharamsala, India at the residence of His Holiness the Dalai Lama on October 18-19, 2022. Attendees will have the unique opportunity to hear His Holiness' compassionate wisdom and vision for humanity as well as learn from the experiences of some of the world's most compassionate and successful leaders. Facilitated dialogues will offer guidance and mentorship on attendees' unique leadership projects and aspirations with the hope that they may also share their insights and ideas for the present and the future. The event will be recorded to offer people of all ages around the world an opportunity to watch the Summit and learn from His Holiness and this group of inspiring, next-generation leaders.
It takes a global community.
The seed for the Compassionate Leadership Summit with the Dalai Lama was planted when Tara asked the Dalai Lama if he would meet with young leaders to discuss compassionate leadership. He instantly replied, "Yes!" Tara and Dan then joined with their old friend Richie Davidson and the Center for Healthy Minds to arrange the Summit, and they recruited 15 young leaders from around the world, plus a handful of mentors including Mingyur Rinpoche and Tsoknyi Rinpoche. Dan, Tara, and Richie have been coordinating regular calls with all 15 young leaders over the more than two years that COVID has delayed the Summit, with topic mentors Dekila Chungyalpa on the environment, Jonathan Rose on compassionate economics, Dr. Ari Ariyaratne on community strengths, and Aaron Wolf on resolving conflict.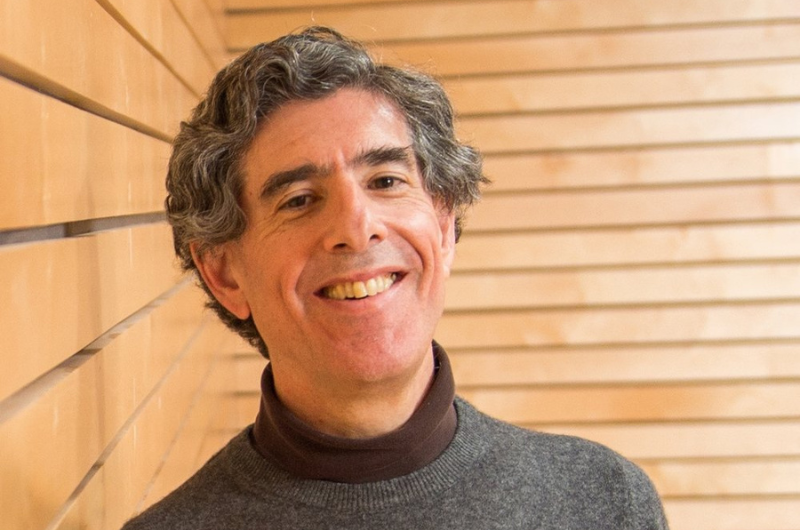 Founder and Director of the Center for Healthy Minds and New York Times bestselling author of The Emotional Life of Your Brain.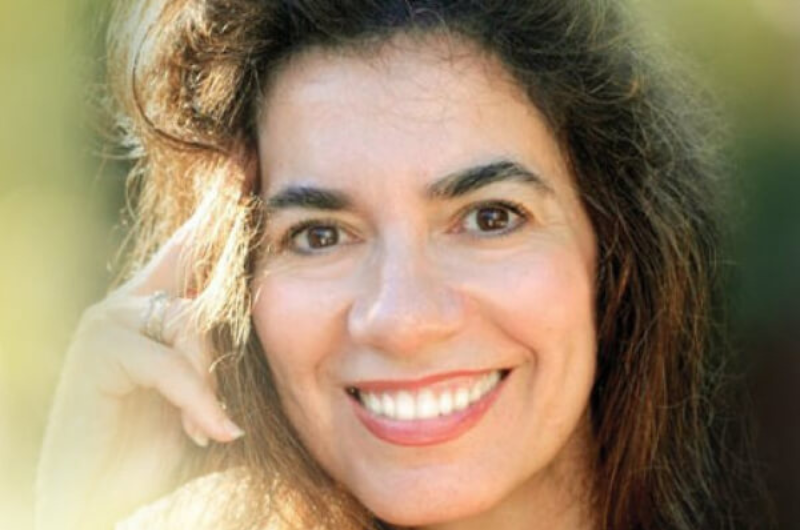 A teacher, psychotherapist and author of the New York Times best-seller Emotional Alchemy, directed the web platform A Force for Good. A Force for Good has been the subject of regular online meetings with the Summit group.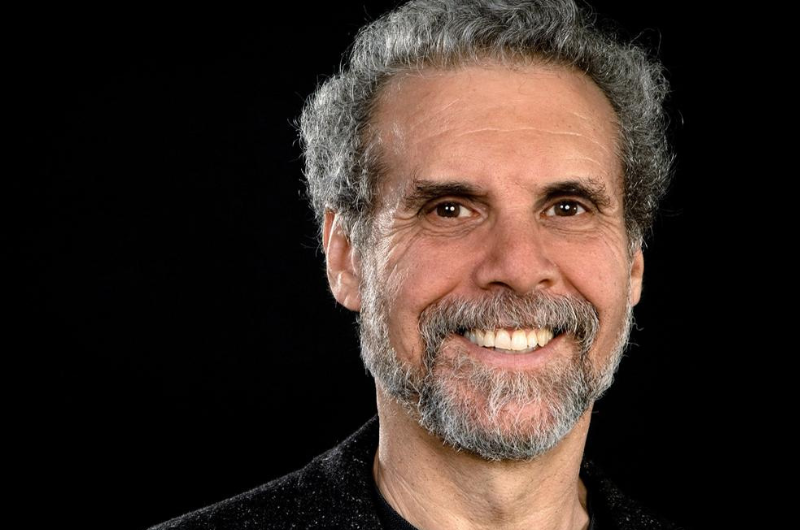 "In this century, the enduring question of what it means to be human has become inextricable from the urgent question of who we will be to each other. An era of compassionate leadership has become necessary if we are to rise to every existential calling before our species – ecological, racial, economic, and spiritual. No one has embodied the qualities of such leadership more compellingly than His Holiness the Dalai Lama: how to plant one's very being in right action and right speech, to struggle and persist, to transmute notions of enemy and other, and to practice joy and equanimity amidst the greatest of hardship. I can imagine no more radically powerful place to be in these years of tumult than this small, contemplative, pragmatic, mighty gathering in October."
–Krista Tippett
Meet the Young Leaders
Grace Fosua Amponsah
Ghana
Interest areas: Women and Children's Rights, Education, Poverty Alleviation, Leadership
Grace is the Founder of Bowney Initiative, a Non-Profit Organization in Ghana expanding access to quality education and gainful employment by transforming how adolescent girls perceive themselves and the powerful role they play in the world. She believes the world will be a better place with more compassionate leaders who are not utterly self seeking but are content, honest and generous. 
Grace is proud to be a 2015 Dalai Lama Fellow, a 2016 Byron Fellow, a 2019 Milead Fellow, a 2020 Empowered to Educate Fellow and her new family the Compassionate Leadership Fellows. In her free time, Grace loves to engage over issues of interest such as women and children's rights, poverty alleviation, education, leadership and family life which she believes is one of the major institutions that define the state of our world. Grace holds a degree in Business Administration from Ashesi University and a Masters in Global Affairs from Tsinghua University. She is a 2016 MasterCard Foundation Alumni and a 2021 Schwarzman Scholar.
Ronan Harrington
Ireland
Interest areas: Political Polarisation, Spiritual Renewal in Society, Future of Politics
Ronan Harrington is a speaker and coach on resilience and leadership, working with impact driven organisations to create healthy, high performance cultures. His background is in politics and activism. Ronan coordinated the political strategy for Extinction Rebellion UK, was a scenario planner for the British Foreign Office, and is the Founder of Alter Ego, a network of system change leaders advancing spirituality to cultivate deep civilisational change. He holds a Masters In Public Policy from Balliol College and the Blavatnik School of Government, Oxford University, and is a Fellow of the Royal Society of the Arts.
Vipul Abhaykumar Shaha
India
Interest areas: Environmental crisis, spirituality in social change, education for sustainability & the transformation of human consciousness
Vipul ​hails from a small village near Pune, India. He ​is an educator at heart with over a decade of experience of having engaged with wide-ranging populations around the world.​​ ​ ​As a mental-health professional, he currently offers one-on-one Mindfulness-Based Counseling and​ Presence-Oriented Psychotherapy. He also facilitates ​group-therapy circles, ​thematic​ retreats and workshops for children, parents, teachers, corporate​ and community workers in varied settings. He particularly enjoys ​engaging​ with Teenagers & Young Adults as a Youth Mentor, Counselor and a Gap-Year Coach. ​Vipul has been inspired by Gandhi as well as J. Krishnamurti's educational philosophy and served as an environmental educator at a school set up by him. He is a certified Yoga instructor and a regular Vipassana practitioner. Vipul ​completed his​ master's degree in Human Development and Psychology from Harvard and an undergraduate degree in Business Administration from Symbiosis University. Vipul is passionate about holistic wellbeing, off-beat travel, eco-conscious​​ness, community living, ​cultural​-exchange​ and experiential learning. ​ ​He continues to explore the creative potential of education for a fundamental, radical transformation in human consciousness. ​Vipul envisions a more beautiful, joyful, kinder and a greener world for all and enjoys contributing towards its ongoing unfolding.
Shwetal Shah
United Kingdom & India
Interest Areas: Passionate about education, empowerment, role model representation, creating a better world for our people and creating better people for our world.
Shwetal is an International Technology Partnerships Manager at MediaCom Global. Outside of her day-to-day role, she is a Grants Committee Member at Youth Futures Foundation- a not-for-profit organisation to improve employment outcomes for young people from marginalised backgrounds. A Nominations Committee Member at The Royal Institution- UK's oldest science institution and a Board Member at Leeds Beckett University. Passionate about increasing diversity within STEAM industries, Shwetal launched and manages The Change-Makers Initiative giving £200 in funding to young people aged 11-19 to work on STEAM social action projects. Her outreach initiatives over several years have led to her being recognized in the Yahoo Finance 2020 Role Model, a 2019 UK Exceptional Talent Tech visa, and the Financial Times' 2018 top 100 BME in Tech list. She was born in Mumbai, India, and currently funds girls education through a school in India.
Krystal A. McLeod
United States
Interest Areas: Healing, trauma, recovery, storytelling and restorative justice
Krystal McLeod is a trauma-informed storyteller, medium, shaman, intuitive, empath, circle keeper, creator, artist, and writer. Ms. McLeod's identity is ever evolving  — she appreciates this spirit-led evolution. A 2021 Notre Dame Law School graduate and 2016 NYU graduate, she is passionate about connecting her intuitive gifts with her commitment to healing and recovery. A Dalai Lama Fellow, Truman Scholar, and Senior Humanity in Action Fellow, her work is intersectional, anti-racist and rooted in womanist thought. A national advocate for restorative justice with a focus on addressing violence and cultivating recovery, she works as a Director of the NYU Center on Violence and Recovery, a trauma and recovery research center committed to using restorative justice to address domestic violence crimes. Ms. McLeod is Co-founder of Vanity's Truth LLC and Vanity's Truth Studios, a BIPOC healing space and creative storytelling collective based in Brooklyn, New York focused on raising the collective consciousness of BIPOC millennials through community, creative storytelling and somatic healing modalities. She resides in Brooklyn, New York, with her divine partner Kevin and their pupson Charles.
Zishan Jiwani
India
Interest areas: Mental Health, Contemplative Sciences and Education
Zishan is currently a doctoral student in counseling psychology at the University of Wisconsin-Madison and a research assistant at the Center for Healthy Minds. Previously, Zishan worked for nearly a decade in low-income community contexts in India and East Africa with social enterprises and NGOs with the aim to improve economic, health and education outcomes. He is committed to social justice and equity and hopes to bring that perspective to his research and clinical work. 
Hector Ramsés Gómez Molina
Mexico
Interest areas: Social & regenerative business and changemaking education
Ramsés believes that a deep redefinition in how humans relate to one another and planet is vital to solving humanity's greatest challenges. He currently serves as the Global Head of Community Experience at Betterfly. He is the former Executive Director of Sistema B Mexico, where he spent his days working with business leaders, media, faculty, impact investors, and policymakers to use business as a force for good. Prior to Sistema B, Ramsés led the Ashoka Universities network in Latin America where he advanced changemaking education to unlock the potential of universities into hubs for social innovation. He studied International Business and holds an MA degree in Innovation from Tecnológico de Monterrey. Ramsés is a member of the Ecosystem Network at The Wellbeing Project, and is a Board member of Sistema B´s global initiative, Academia B.
Bilal Saad Ghalib
Lebanon & United States
Interest areas: Wholebeing and economic transformation, Kindness rooted creativity and innovation, Self awareness and personal growth for entrepreneurs.
Bilal is a researcher, community builder and entrepreneur with 20 years of experience exploring himself, society and the world through art and businesses. His new project with Bloom.pm supports unlocking human potential for positive change through social enterprises.
Anju Grace Joy
India
Interest Areas: Mental Health and Wellbeing, Education, Building Resilient Communities, Entrepreneurship
Anju Joy is the co-founder of Evolved Relationships, an organisation that aims to help people work through challenges in their relationships. She is a Harvard certified mental health practitioner and is the Chief Programs Officer at Generation Mental Health, a youth based global mental health organisation. She is also a certified trauma and wellbeing practitioner. She holds a certification in Counselling from the Tata Institute of Social Sciences. Prior to her transition to the field of mental health, she has spent over 5 years working in education development in India. In this time, she has worked with state governments, non-governmental organisations and foundations on advocacy, design and implementation of effective teaching and learning programs. 
Emma Bena
United States
Interest Areas: Climate change, women's rights, animal rights, raising chickens
I, Emma Bena, am 14 years old and am from the island of Martha's Vineyard, a small island off the Northeastern Coast of the United States. I am in 9th grade, enjoy riding horses and being outdoors. A few years ago, I worked with a few fellow students and one amazing teacher to ban all single use plastic bottles containing water, and any carbonated beverage with flavoring on Martha's Vineyard. As I have come to recognize the privilege I and many others living on this island share, I have often wondered why amidst all this privilege and in talking about this beautiful island no one could find time to stop the extreme consumption, waste, pollution, and destruction that fuels climate change and will prevent this beautiful island along with the rest of this world from staying just that: beautiful.
Gabriela Gandel
Austria & Romania
Interest areas: Resilient and sustainable cities & communities, Youth engagement and civic participation, Social entrepreneurship and innovation for resilient, Food Systems, effective, Climate solutions, Inclusion & Integration efforts
As an experienced leader of innovative global organisations, organisational and personal development consultant and experiential learning designer Gabriela is committed to building organisations and systems that enable people and planet to thrive and meaningful visions to get accomplished.
She spent her last 15 years working as an executive manager with a mix of not for profit and for-profit global organisations spanning over 50 countries around the world. As an Executive Director she led Impact Hub Global (2011-2021), Future Considerations (2008-2011) and AIESEC International and Romania (2005-2008). As a consultant her clients included HSBC, KPMG, BP, TATE Britain and 10 key art galleries in England, ProVita Romania, RoPot, Human Invest. Throughout her career Gabriela had coaching engagements with over 40+ leaders. This all was fun and makes up for her more than 5 passports used up to date.
Currently she happily serves the Impact Hub network as a Board Director, helping build strategic partnerships and policy influencing initiatives. And with this pursuing her stand of a connected humanity acting as a power for good.
Kristin Lin
United States
Interest areas: climate change, mental health and the role of storytelling in building social movements
Kristin Lin works in Opinion Audio at the New York Times. Previously, she was an editor at The On Being Project, the media and public life initiative behind On Being with Krista Tippett. The podcast explores the questions of meaning that animate the human experience, as well as the human transformation that makes social transformation possible. She helped develop and launch The Pause, the organization's weekly newsletter, and spends her time at work thinking creatively about how to bring On Being's audio content into conversation with communities and audiences across the country. A writer at heart, she's interested in how poetry and oral history can open up new forms of conversation, reflection, and healing within and across communities. More broadly, Kristin is interested in exploring ideas at the intersection of environmental issues, immigration and migration, mental health, and storytelling. To this end, she volunteers as a Mandarin interpreter for the National Immigrant Justice Center and as an after school tutor at 826 MSP, a youth creative writing center in Minneapolis. And she served as an advisory board member for MinneAsian Stories, a community storytelling initiative seeking to build solidarity across Asian communities in Minnesota. Kristin studied political science and creative writing at the University of Chicago and grew up in Dallas, Texas. In her spare time, she enjoys reading, watching movies, and long-distance running.
Shabana Basij-Rasikh
United States & Afghanistan
Interest areas: Girls' education, women's rights.
Shabana is the co-founder and president of the School of Leadership, Afghanistan (SOLA), the first and only boarding school for girls in her homeland. When the Taliban returned to power in Afghanistan in August 2021, Shabana led the evacuation of SOLA's students, faculty and staff to Rwanda; SOLA has since reestablished itself in Kigali as a school for Afghan girls drawn from communities around the world. Named one of CNN International's Leading Women of 2014. In 2018, Afghanistan's President and First Lady awarded her the Malalai Medal, one of Afghanistan's highest civilian honors, in acknowledgement of her work for equality in education.
Tenzin Dolker
United States & Tibet
Interest Areas: Human Rights, Women's Rights, Gender Justice
Tenzin Dolker began her social justice journey and career in 2008 at Machik, a community based NGO supporting quality mother tongue based bilingual education, women's empowerment, and policy innovation in rural and nomadic areas of Tibet. Since then she has worked in numerous civil society, philanthropy, and intergovernmental organizations over the last fifteen years to advance human rights, women's rights and gender justice around the world. She worked in Kosovo with the UN Agency for Migration developing programs as Program Development Officer; in New York at the Ford Foundation as a Global Human Rights Analyst; and currently, as Resource Feminist Movements Lead at the Association for Women's Rights in Development. Tenzin is also the co-founder and co-director of Shokpa, a Tibetan feminist giving circle that provides voluntary time and funds to strengthen grassroots social justice leaders and groups in the Tibetan communities. 
Tenzin received a master's degree in East Asian History with a focus on Tibetan legal history from Columbia University. During that period, she also studied in Beijing and traveled to various parts of Xinjiang, Tibet, and China while writing her master's thesis on an 18th century legal commentary by a Tibetan statesman, Doring Pandita. She was one of the first Tibetan graduate students to receive the Dalai Lama Trust Scholarship in 2011. Tenzin holds a bachelor's degree in International Relations and Affairs, and minors in Sociology, and Political Science from Lake Forest College. She is currently a doctoral candidate in public policy and governance at UNU-MERIT at Maastricht University where her research focuses on gender and labour migration between South Asia and the Gulf.
It is wonderful to be a part of a group that is so deeply curious about how positive change takes place in the world.
Anju Joy
It has been a real privilege to have walked this journey with young hearts and minds from around the world who truly embody Compassionate Leadership. I feel immensely grateful for the opportunity to connect and collaborate with this incredible group of people. Each one of them have greatly inspired me to lead a more authentic and service-oriented life and to appreciate our common ground of humanity.
Vipul Shaha
Being a part of the Compassionate Leadership Summit has been amazing. Watching this crew of incredible people work and grow has given me so much hope. I am certain that I've made life-long accomplices on the path towards a more beautiful future
Bilal Ghalib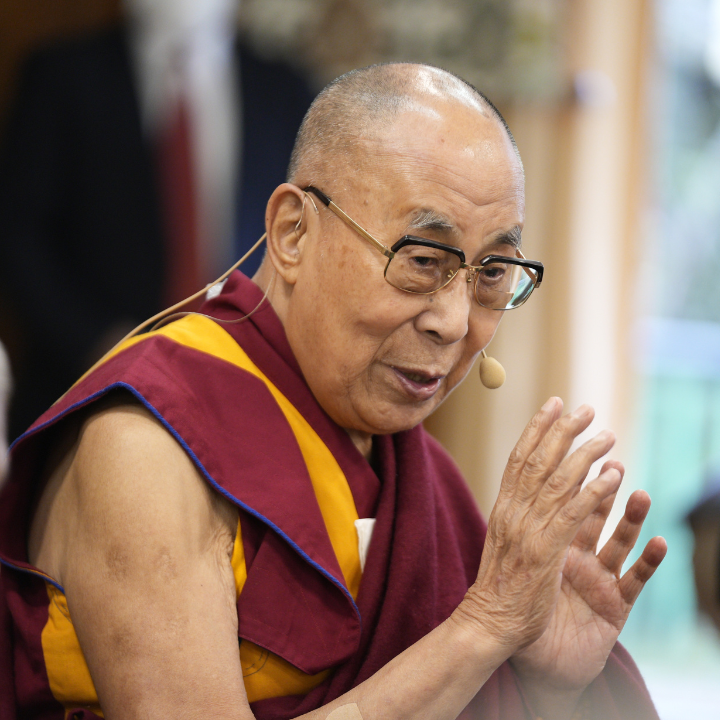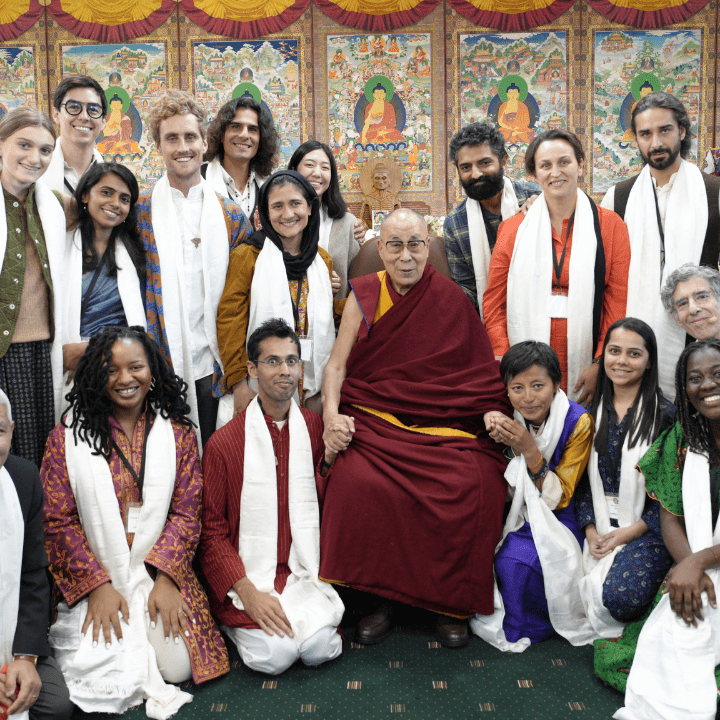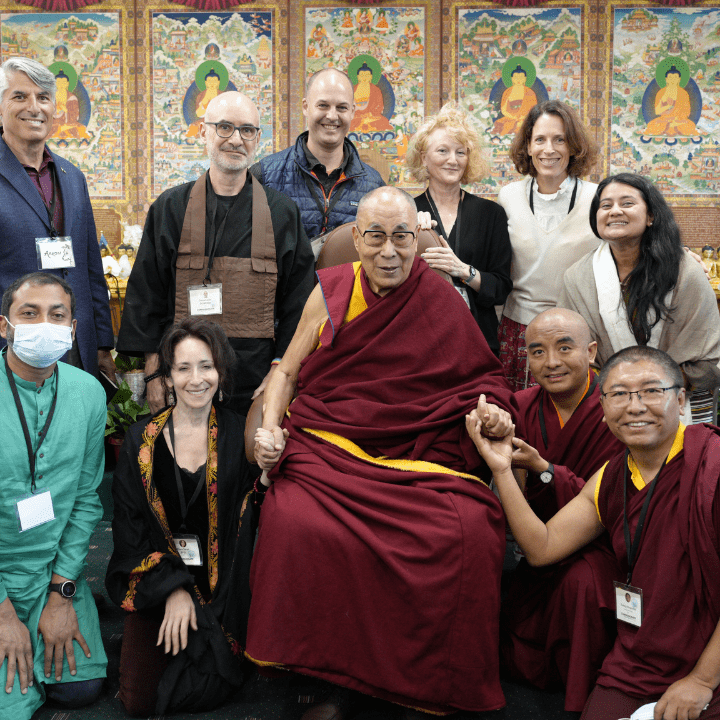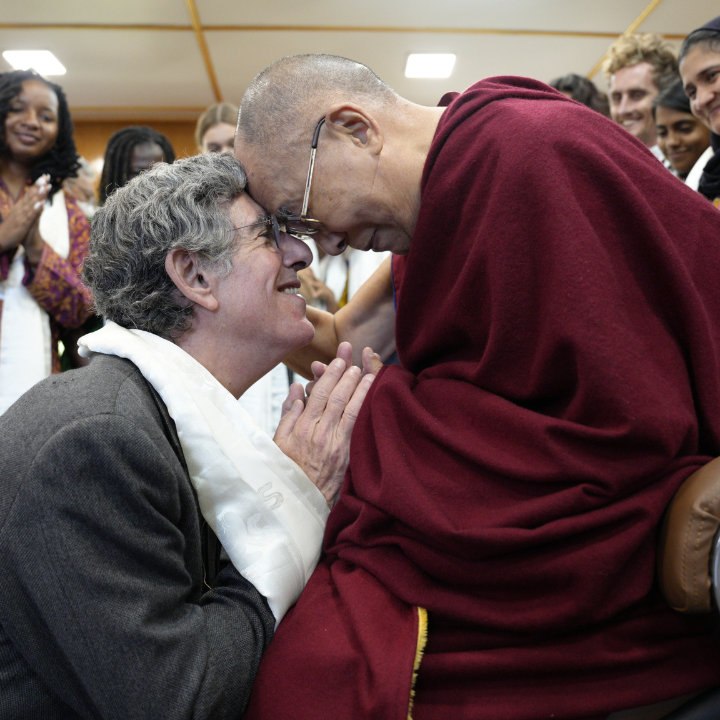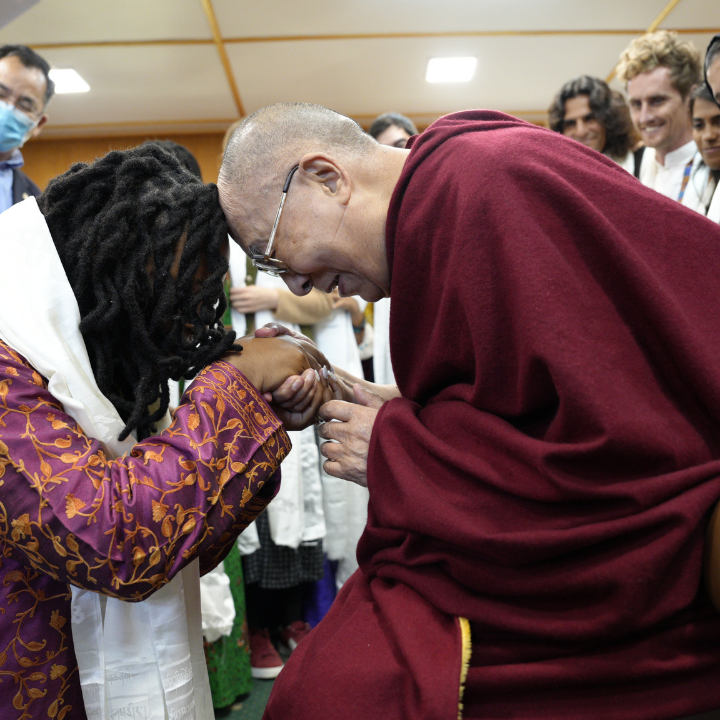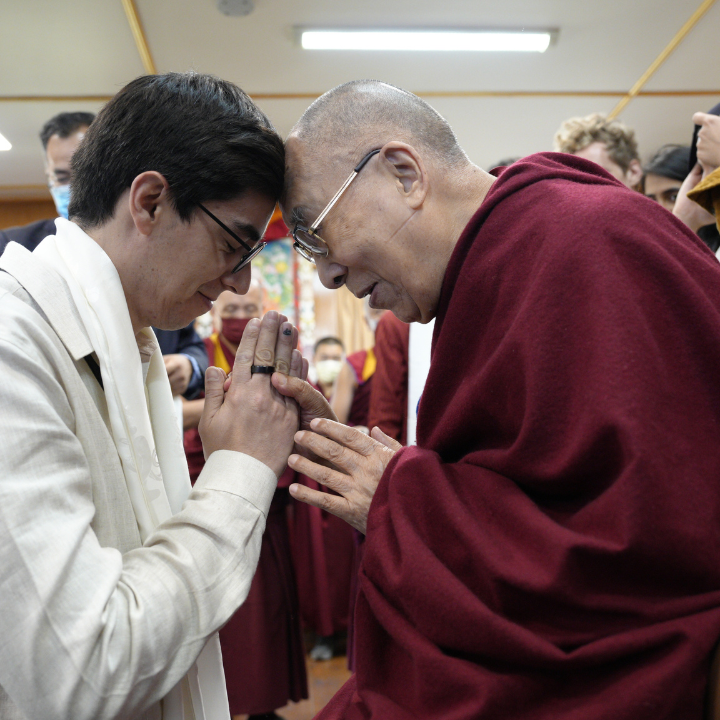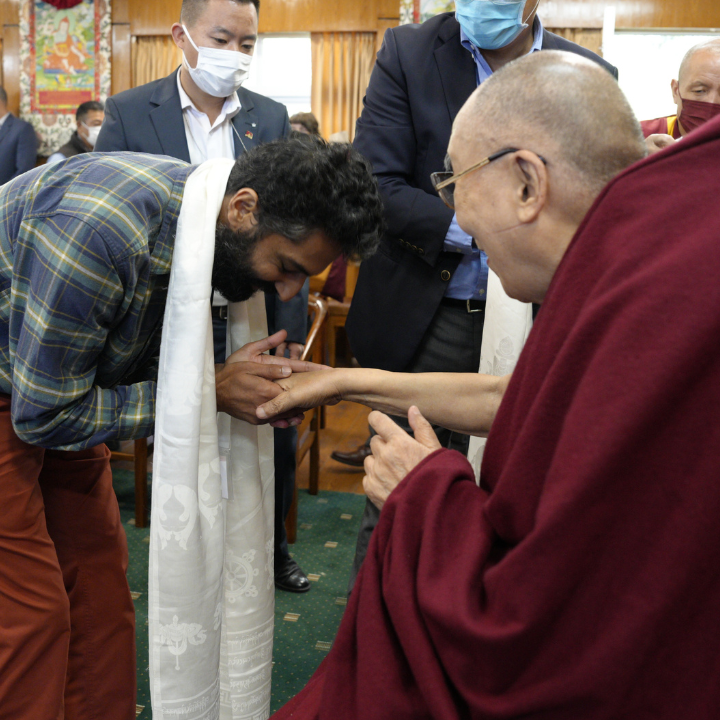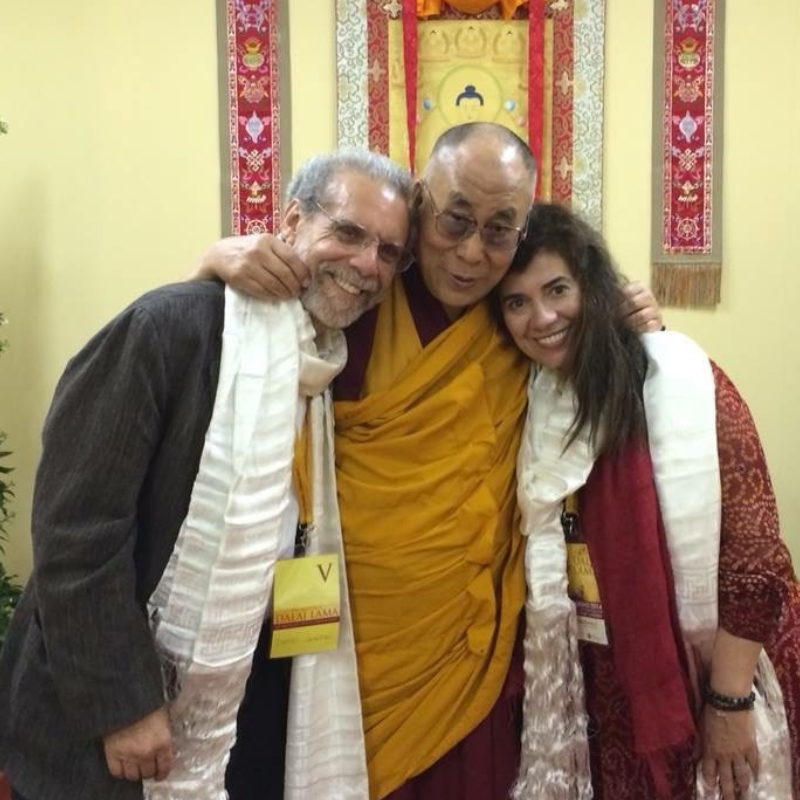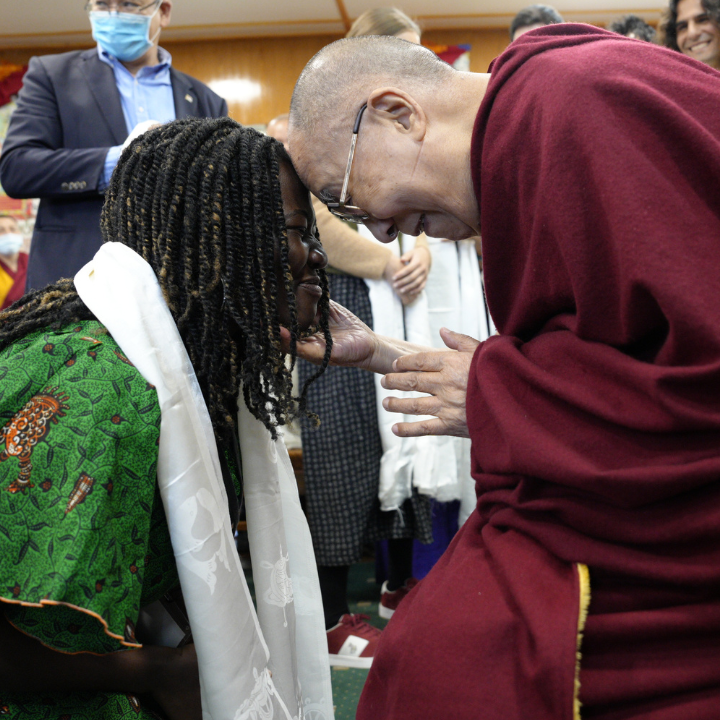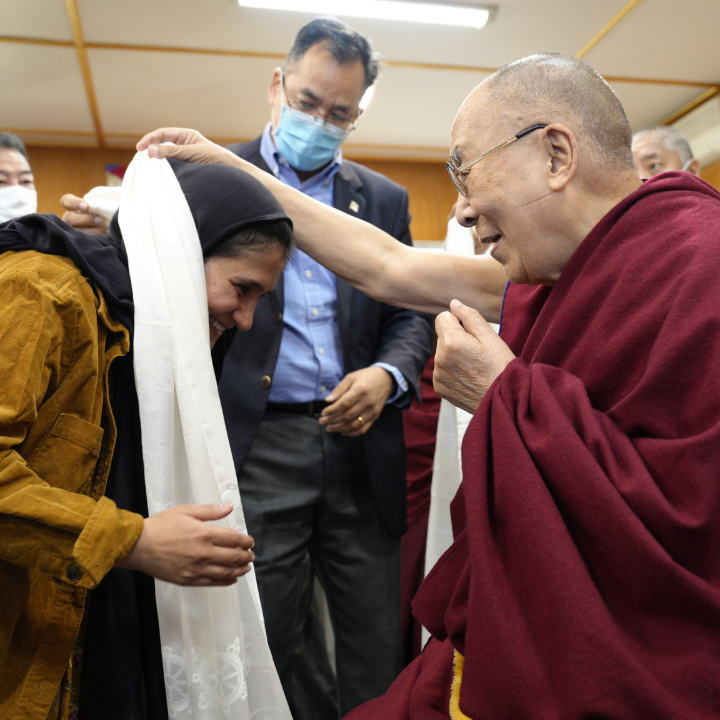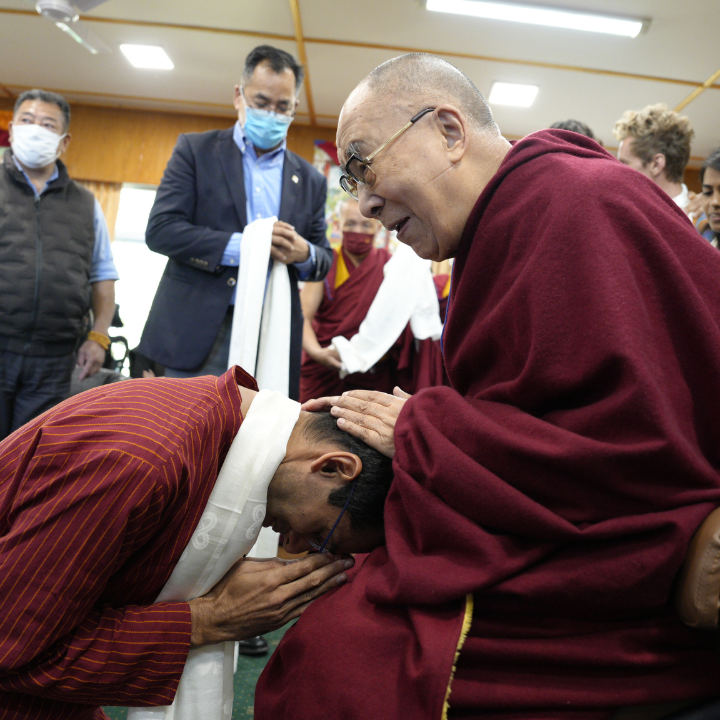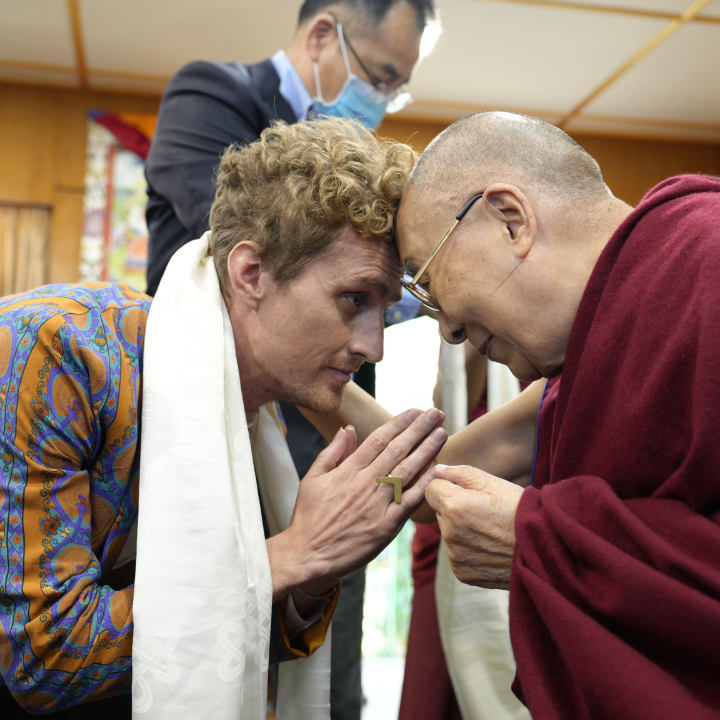 Compassionate Leadership transcends traditional measures of organizational performance to take care of the human condition at the heart level and to lead for the greater good.